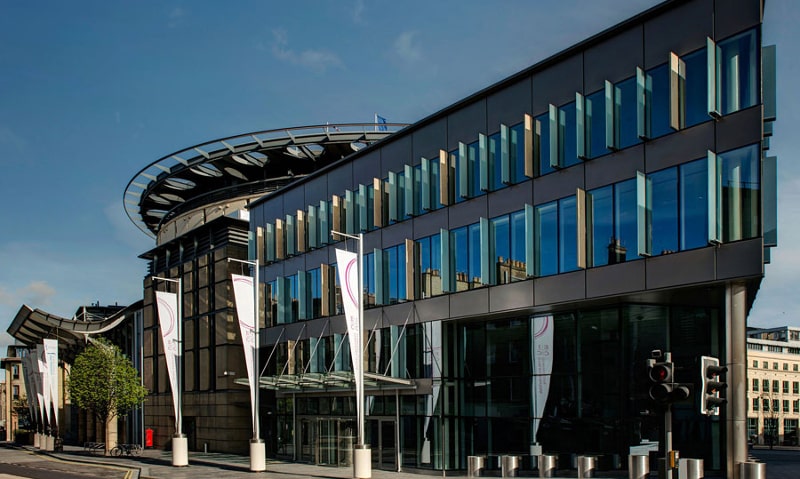 After three very successful years, the Venue Expo co-located with PA Expo has built an unrivalled reputation for being a leading exhibition for the MICE (Meetings, Incentives, Conferences & Events) and business industries across the North of England.
The Venue Expo co-located with the PA Expo has it's debut in Edinburgh this April. The event will be hosted at the fantastic Edinburgh International conference Centre on Wednesday 12 April.  With just a few weeks to go, the Expo promises bring CPD accredited seminars, networking sessions and high quality exhibitors from across Scotland and the UK.
UKFE, organisers of the Venue & PA Expo, have worked relentlessly to ensure that all attendees are in for a treat unlike any other. Securing some of the best exhibitors from across Scotland and the UK. Malmaison, IET Venues, Integra Energy, Metro Ecosse, Arnold Clark and the University of St Andrews, amongst others, will all be showcasing at this year's show.
"To celebrate its fourth year, we've secured some of the top EXHIBITORS in the country for The Venue Expo Scotland, we've worked incredibly hard on making sure our first show in Scotland delivers an experience unlike any other" - Bryce Muldoon, Show Manager.
This year sees the Venue & PA Expo partner with Johnston Media who will be exhibiting and livestreaming during the event. There will be a number of panel sessions streamed and uploaded to social media channels live from their stand, covering a wide range of topics from finding the correct venue to how best to market your event.
"We are delighted to be attending this year's Expo in Edinburgh. We will be Live-streaming discussions on a variety of business topics from our Stand to YouTube & Facebook! We have a fantastic line-up of experts from networking to HR. When we're not on-air we will be available to discuss the benefits of Live streaming your next event!" - Iain Johnston, CEO, Johnston Media.
All attendees to both the Venue & PA Expo are encouraged to attend CPD accredited seminars and benefit from invaluable networking opportunities. Not to mention the enormous variety of exhibitors offering services and products directly relating to the MICE industry.
"We are all very excited as it's an incredible time for the Venue & PA Expo. Cementing these events as the largest MICE industry and PA focused exhibitions in the North has been a long but worthwhile journey. The fact we have expanded these profiles to include Scotland is incredible. I am very excited for our debut in Edinburgh and look forward to working with our exhibitors and meeting all the attendees." - President of UKFE Brett Bienias
For anyone looking to do business and be exposed to industry leaders in Scotland, this is an opportunity not to be missed.
Venue Expo co-located with PA Expo debuts at the EICC Edinburgh, 12 April 2017. Doors open at 09.30 and close at 17.00. Entrance to the exhibition, networking and seminars is free.
You can register by following the link or turning up on the day: https://www.eventbrite.co.uk/e/venue-pa-expo-edinburgh-general-attendance-tickets-27910769864 
For more information, please contact:
Paalan Sood - Marketing Executive
E: [email protected] | T: 0151 702 7786