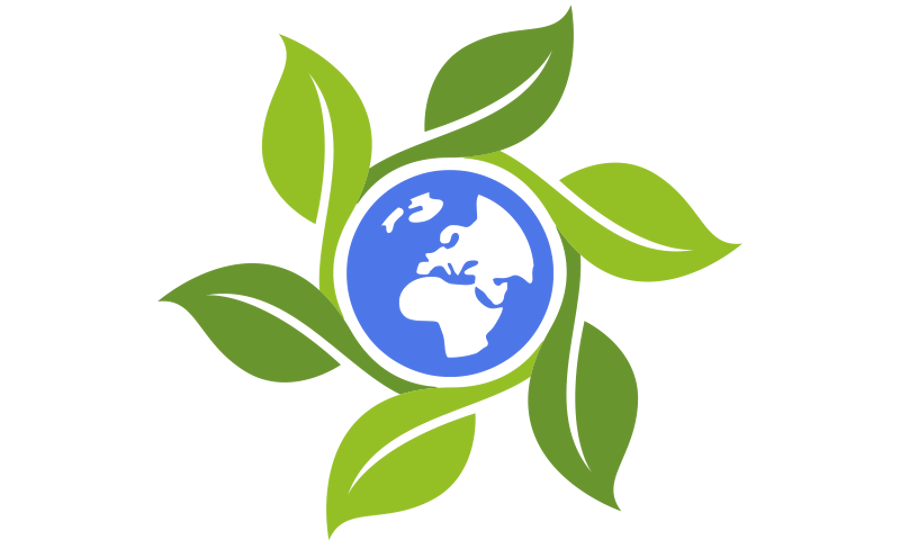 EICC Sustainability Representative, Esme Pringle explains how a recent EICC event got the industry talking about sustainability, and highlights six of the best ideas shared
As the effects of climate change continue to be felt worldwide, now, more than ever, industries are looking for ways to make greater efforts in reducing their carbon footprints and as a result are creating sustainability plans. Our industry is no exception. Events and conferences can generate significant emissions and frequently output wasteful materials. 
Instead of seeing ourselves as significant contributors to the problem, though, we should be finding ways to lead the fight against it. If we can do this then we'll be demonstrating what's possible for other industries, not just our own. 
Starting the conversation
Earlier this year we gathered industry leaders from across Scotland at The Scottish Events Show, EventIt 2019, to discuss ways event organisers and venues could reduce the carbon footprints of their events to become more environmentally-friendly. Amanda Wrathall, the EICC's Sales and Marketing Director, had been inspired by Greta Thunberg, who recently made headlines around the world. In particular, Amanda was struck by the ideas, innovations and passion of young people when it comes to tackling climate change. 
'There is no Planet B: lessons for the events industry from children around the globe' invited delegates of EventIt to explore and respond to some of the most pressing environmental concerns of our time, and how we as an industry can address them.
Without exception, all delegates showed an enthusiasm for sustainable event management. Covering all aspects of event organisation and delivery, they shared their experience and best-practice advice. Below are six suggestions from the delegates on how to make event management and the wider industry more sustainable. 
1. Adopt sustainability measures
Actions speak louder than words and the most important thing for us all to do is to work out what we as organisations can do to make a positive contribution to sustainability, work out a plan of action and measure our success as we go along, frequently reviewing and updating the strategy. And consider joining the voluntary international standard for sustainable event management, ISO 20121, to show a commitment to sustainable event management.
2. Focus on small changes
If everybody started making small changes today, the overall impact would be world-changing. Gain momentum by focusing first on the 'easy wins' that are quickly achievable and will help to get everyone in the organisation on board. For instance, simply lower the carbon footprint of your fruit bowl by purchasing local and seasonal produce – picking the low-hanging fruit in more ways than one.
3. Check your tech; is it sustainable?
We live in such a technology-driven world that it's easy to be mesmerised by digital innovation without considering any negative consequences in terms of sustainability, power usage, consumables etc. Review everything you have and think you need – and consider its value in the context of 'there is no Planet B'. When it comes to disposing of tech, opt to either recycle it responsibly or find an option for donating - perhaps to a charity, or within the local community.
A carrot is usually more effective than a stick, when it comes to sustainability, so why not encourage clients by offering them a discount?
4. Incentives for responsible clients
A carrot is usually more effective than a stick, so why not encourage clients who are doing their best to support sustainability measures by offering them a series of incentives for their efforts. Such an initiative could also be a positive way of strengthening client relationships.
5. Lobbying against unsustainable products
The industry has a role to play overall in terms of lobbying the Government and public bodies to place sustainability centre stage, as well as supporting the push for stronger legislation in terms of, for instance, taxation on unsustainable products. Organisations such as Positive Impact, a global not-for-profit organisation that promotes sustainable practices across the events industry, is always looking for committed event managers and venues to join the cause.
6. Compostable and biodegradable products  
The flipside to all that, of course, is that we should all be embracing compostable and biodegradable products – and the more we do, the more the prices will be pushed down.
Sustainable events need venues to match
Event organisers and managers left our workshop feeling refreshed and excited to implement greener strategies. Feedback showed that they felt empowered to ask venues to take a sustainable approach to event management. We even received emails from delegates telling us what they were now doing for their own events and asking us how we can facilitate their actions. After all, choosing a sustainable venue is a significant step towards running a sustainable event.
We ask you to join us in our ambitions of delivering environmentally-friendly events.
At the EICC, we're well on track to reach our target of zero net emissions by 2045 and are already equipped with many of the tools to achieve it. We're channelling the ideas of young activists like Greta Thunberg and listening to the voices of young people and our industry to shape our approach to climate change. We want to lead the next generation of event organisers and venues toward a zero-emission future. 
As we strive toward a sustainable future, we need the support of our industry – both from event professionals, venues and hotels - we ask you to join us in our ambitions of delivering environmentally-friendly events. Our Plan-it green initiative, combined with our Green Working Group – a collective of local stakeholders and EICC collaborators look at ways to reduce carbon emissions – are opportunities to effect real and lasting change.
We're not telling event professionals what to do; but we want to inspire the industry to think creatively about tackling a challenge and opportunity that involves us all.   

The EICC's sustainable journey 
Below are some of the small changes we have made to make events more eco-friendly
1. Carbon offset 
We have a partnership with Forest Carbon Ltd and the Borders Forest Trust to plant new woodlands that will capture the unavoidable greenhouse gas emissions arising from events. We work with hosts to calculate their carbon footprint during the event and arrange the purchase of 'carbon credits' which lead to the planting of trees that offset the emissions.
2. Powering our electric car 
Our team of business development managers spend a lot of time travelling the country to visit established and prospective clients. To lower emissions, we purchased an electric car to reduce our carbon footprint and to educate others on emission reduction. 
3. Plastic-free conferencing  
Last year we eliminated single-use plastic from our front of house operations. This has led to a dramatic reduction in our plastic at our events. Read more about plastic-free conferencing here. 
4. Locally-sourced 
Food at the EICC is freshly prepared on the premises from seasonal ingredients, which are sourced within 200 miles of Edinburgh, where ever possible. The catering team adheres to an environmentally-sound approach to the disposal of waste including food, packaging, cooking oils and liquids. 
5. Responsible disposal  
Conferences and events inevitably generate waste food and materials. But by swapping our waste management suppliers to local organisations we have significantly reduced the need to travel in this area.