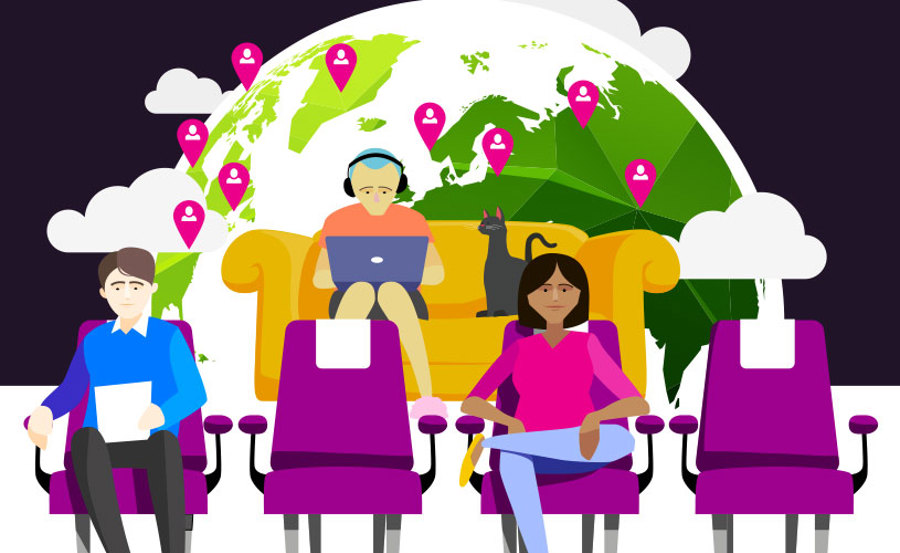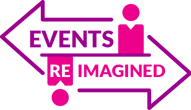 Our new content series 'Events Reimagined' explores the future of the events industry in a post-pandemic world. In this first instalment, six industry peers share their perspectives on the impact of the pandemic and what the future holds for events and conferences – revealing resilience, optimism and passion for the re-opening of in-person events
It has been a year that none of us could have imagined. The COVID-19 pandemic has transformed the events industry almost beyond recognition, shifting the vast majority of conferences to become virtual events and forcing us to question the very fabric of our profession.
Our industry is nothing if not adaptable: we're constantly evolving and reinventing ourselves to fit with new trends, new tech, new clients. Our number one priority has always been creating positive and productive experiences for attendees, whilst overcoming challenges that arise along the way.
A positive future for events
As with many aspects of life, the pandemic has provided an opportunity for members of the events sector to take stock and to realise what really matters. When in-person events do re-open, who says we have to go back to how things were? What if we can use this as an opportunity to positively reshape our industry, ensuring its resilience and longevity?
In this spirit, we asked some of our industry friends to share their perspectives on the future of events: what the most significant changes will be; how they will behave differently; how our industry can be reimagined for the better. 
Every person we spoke to recognises the irreplicable value of in-person events: the joy of gathering with colleagues; the buzz of a packed venue; the spontaneous conversations that spark brilliant ideas. While each had a unique view on what the future will look like, we found what they all had in common was optimism – confidence in the essentiality of our industry, and a certainty that in-person events can, should and will return.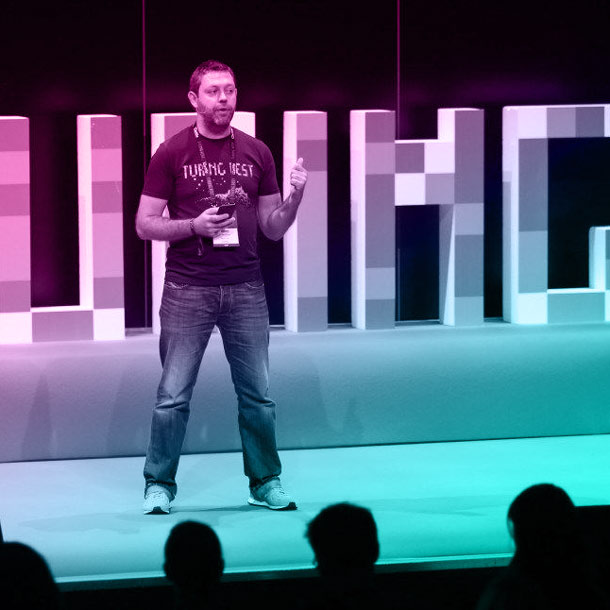 Brian Corcoran – Founder and CEO – Turing Fest
Turing Fest is a cross-functional technology conference held annually at the EICC. The 2020 fest is currently being held virtually over eight weeks. 
The pandemic has certainly demonstrated the value of virtual conferences – no travel, less expense, not having to take time out of your life – but it's difficult to replicate the social interaction and the buzz of attending an in-person event. Early on, some people were of the view that entirely virtual events were the future; but having experienced it for nine months, I think we all have a new-found appreciation for in-person events.
"Going forward, I want to work harder to connect delegates to one another, helping them get more out of the event." 
- Brian Corcoran, Turing Fest
From an organiser perspective too, our team has found it challenging. Running an event can be very stressful with everyone running on adrenaline, but at the end, there's always a great feeling of catharsis and relief that you've pulled it off, and seeing how happy the delegates are. It's a huge reason we love our jobs. With online events, you don't get that feeling to the same degree – you're still putting in all that effort but it can be difficult to gauge the effect. 
Some types of events are better suited to a digital setting than others. For example, a virtual Round Table event can allow people across the world to come together and have conversations they might not have been able to have in an in-person setting. It's particularly good for introverted people, too, who might find it intimidating to join a group conversation at a live event.
The social side of events
At Turing Fest, we pride ourselves on having top quality content. But we've been guilty of not giving enough attention to the inter-delegate side of things – and that's what has been stripped away under the current circumstances. Going forward, I want to work harder to connect delegates to one another, helping them get more out of the event by having great conversations and enabling those conversations for people who aren't natural networkers. I can imagine in the future there could be, even at in-person events, some online networking present to meet that goal.
As an industry, we play an important role in connecting people, educating people, furthering the commercial side of businesses; events bring about some hugely important relationships, both personal and professional. Gathering together is one of our most primitive human instincts: this is an opportunity for the industry to highlight the advantages of in-person events.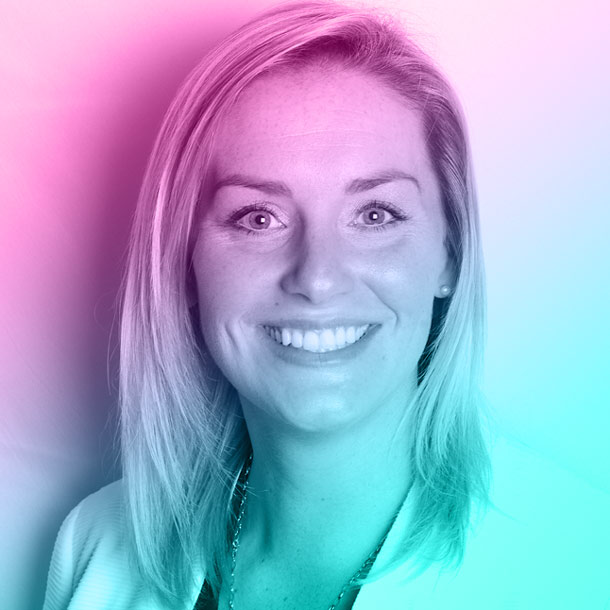 Jaime Bennett – Business Director, EMEA – PCMA
PCMA is a membership organisation and the world's largest network of business events strategists.
It has been an extremely challenging year for everyone, but I choose to see it as an opportunity. The pandemic has forced a lot of people out of their comfort zones, encouraging them to rethink and re-skill and to understand what their value proposition is for their audience. Sometimes it takes a catastrophe like this one to force people to do that.
I believe one of the biggest impacts of COVID-19 on our industry will be the talent deficit. Many highly-skilled people will be moving to different industries, and we will struggle to bring new talent in. Another big change will be the need for upskilling and reskilling, particularly in the field of virtual event technology. We've already seen a huge increase in uptake for our Digital Event Strategist courses – from around 50 students a month to over 400. 
"People's time is going to be so much more precious and our expectations are going to be much higher."
- Jaime Bennett, PCMA
The potential of digital events
I don't think many people would deny the value of in-person events: that microclimate of growth, connections and possibilities; the magic of bringing people together with a shared purpose. But as powerful and valuable as they are, it is my view that the hybrid format will not be something that goes away after the pandemic. We see the benefits of digital events, in reducing cost and increasing sign-ups, as well as extending our reach to developing countries and more deprived areas. It is also an opportunity to rethink your overall event strategy to consider the desired outcome and how a new way of engaging and event delivery can achieve that.
In a post-pandemic world, my goal is to be more selective about what events I attend; and when I do attend, to be fully invested in that event. It's not about more anymore - it's about better. It's about appreciating what's happening in the moment; prioritising what's important. People's time is going to be so much more precious and our expectations are going to be much higher.
Events drive economies; they leave legacies; they're much bigger than heads in beds and bums on chairs. But we've never been able to properly capture that. I think we now have an opportunity as an industry to get into the nuts and bolts of the economic impact events have, and how they showcase the knowledge economy of a city? We're standing at the precipice of a big moment in history. I think we're going to see a huge industry shift and a new appreciation for the value of events.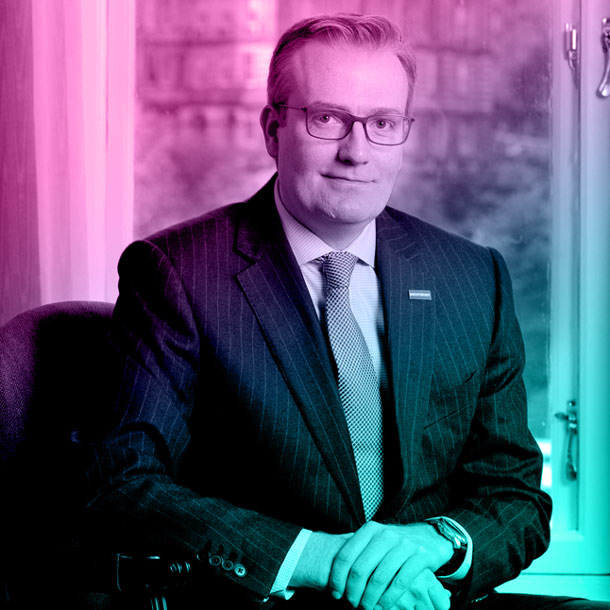 Neil Brownlee – Head of Business Events – VisitScotland
VisitScotland works with cities and venues across Scotland to add value to events and strategic endeavors – sales, marketing and PR.
There are two main issues to address: one is the survival of the sector, and the other is what it will look like when it restarts. A lot of things were going to change anyway over the next couple of years, but I think we all expected it to be quite gradual. The pandemic has pressed fast-forward; things are changing more suddenly than we in the industry could have imagined. A lot of that lies in digital, which is having a huge impact – although we don't believe it will entirely take over. In-person events will return. 
"There needs to be a renewed appreciation for in-person events at a human level – for being in each other's company, meeting new people and going to new places."
- Neil Brownlee, VisitScotland
In-person with a purpose
I think the pandemic will encourage organisers to look more closely at some of the peripheral elements of events; the social side. We need to meet with a purpose; to work out why we are travelling for an event, why we are doing it face-to-face. There needs to be a renewed appreciation for in-person events at a human level – for being in each other's company, meeting new people and going to new places. It's a huge privilege that is often taken for granted in this industry. 
It's ultimately going to be down to experts like the EICC to work out the operational implications of how events will change. The big thing for me going forward is to try and ensure this doesn't happen again; that we're not putting all of our eggs in one basket.
The business events industry needs to take this opportunity to reinvent and reposition itself as a force for greater good. We need to move away from talking about the spend of our delegates, and towards the value of bringing affluent and educated people to a city and the impact they will have. We need to become unapologetic about the good that we do.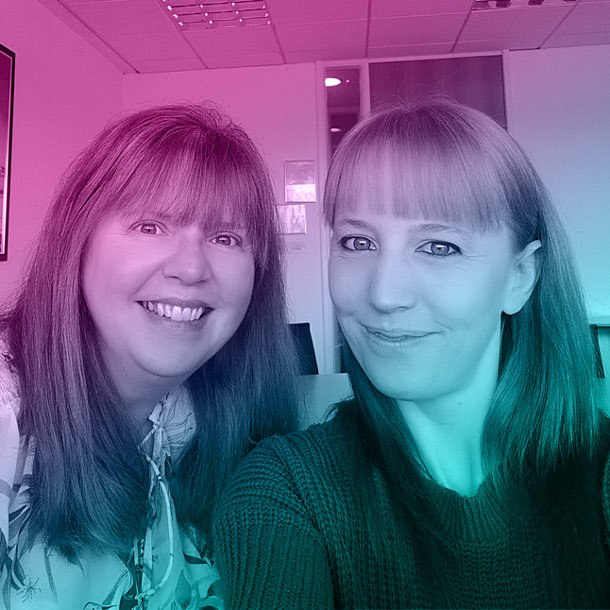 Kate Smith and Becki Munro, Directors – MunroSmith Associates
MunroSmith Associates is an events and secretariat services team founded in 2017, working in the Association industry. Amongst their upcoming events is the Palliative Care Congress, due to be hosted virtually with the EICC in March 2021.
The biggest impact of this pandemic on the events industry has been the acceleration in the use of technology – and our willingness, as event professionals and audiences alike, to embrace it. The tech was already there, the pandemic has spring-loaded its use and pushed the industry into a new era.
Virtual and hybrid events create a fantastic opportunity to boost audience participation and allow us to extend our reach to those who would be unable to attend an in-person event. We welcome delegates from across the globe and so the power of technology will provide options for more people to interact – even when the possibility to meet face-to-face returns. 
"This year has shown us how resilient we are when we need to be."
- Kate Smith, MunroSmith Associates
Greater content, greater legacy
Another positive for our audience is the increased amount of learning to which they'll have access. With face-to-face events, the event happens in real time and is then over; delegates must choose which sessions to attend, inevitably missing out on others. Recording sessions and making them available to watch back will allow delegates to see and learn more from each event. This flexible format will ultimately mean a much more significant legacy for the event. 
For us, the future of the industry is about continuing to do what we already do, working collaboratively and keeping a solution-focused mindset. This year has shown us how resilient we are when we need to be. It has been about embracing change, finding alternative ways to do some things and knowing we will get through this. We remain positive. Events are here to stay; they might look and feel a bit different – but they're definitely here to stay.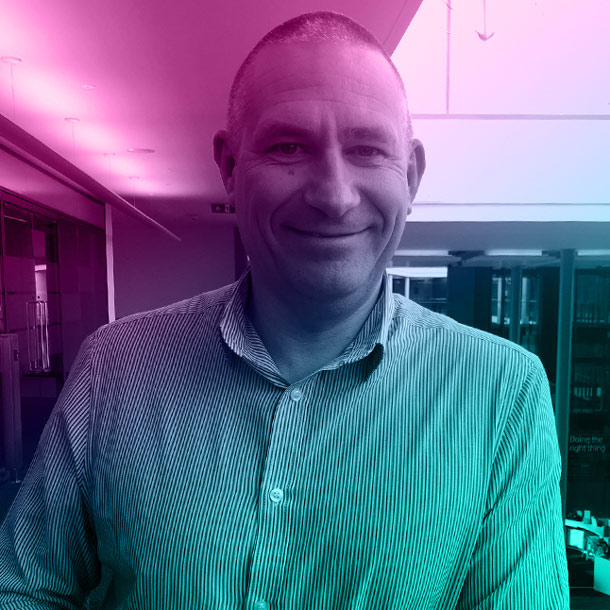 Peter Short – Head of Events – NatWest Group
Heading up the events team for NatWest Group, Peter is typically involved in the organisation of over 100 in-person events every year, including an AGM, shareholder and customer events, and large exhibitions such as ACT and SIBOS.
As is the case for many in the industry, 100% of our usual events have been moved to a virtual offering since the pandemic hit. The NatWest Group has been very fortunate in the sense that we were already embracing the virtual world of events, so we had a lot of the infrastructure already in place. 
I think the most significant change in the events industry in a post-pandemic world will be ensuring the safety and security of our delegates. It's going to be vital for venues to embrace change and build flexibility, ensuring they have a strategy in place that will cover all eventualities.
Measuring event success
"It's going to be vital for venues to embrace change and build flexibility."
- Peter Short, NatWest Group
In the NatWest Group, we've got a very good measurement process for our events and we've now adapted that for virtual events. I think it will be important for the industry to collate data from both in-person and virtual events and make informed decisions on what they want to do to change and shape events going forward, to ensure the best possible experience for delegates. Hybrid events, I believe, will be the norm for us and a lot of the industry.
I certainly miss the social interaction of in-person events – coming together to share ideas, seeing colleagues that you haven't seen for a long time, reflecting on the content of the event in a more relaxed setting. I don't think it's sustainable to not have that social contact. It's good for the soul – you just don't get the same adrenaline rush from virtual events. However, we have to embrace the changes they will bring.