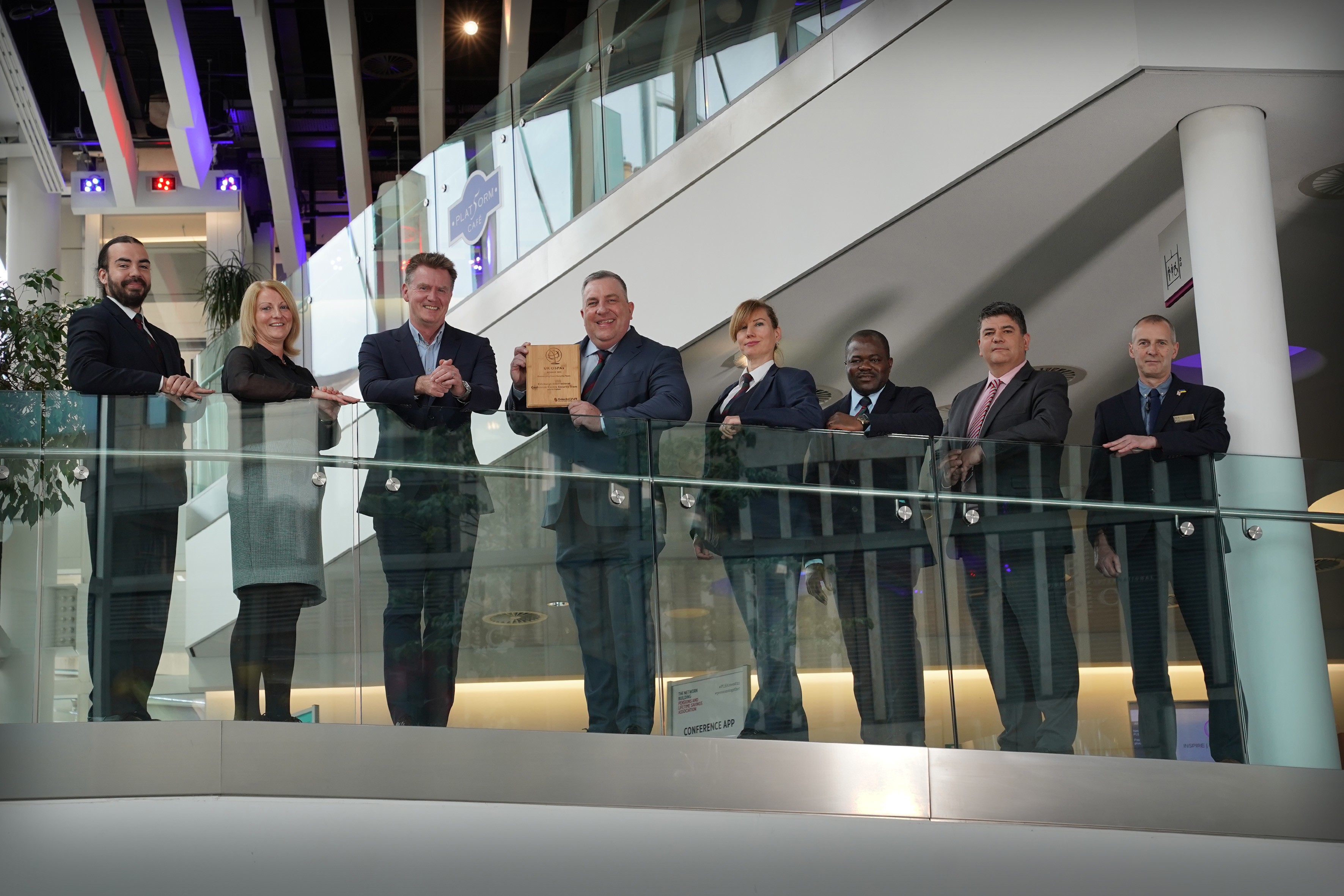 Edinburgh, 26 July 2022
The EICC's security team, sub-contracted from Croma Vigilant since 2010, has been recognised for its role when the conference venue doubled as the city's main vaccination centre in 2021.  The team, which provided 4 guards on site each day during the period and ensured security of vaccination stocks, has won the Outstanding Event Security Team at the sixth annual UK Outstanding Security Performance Awards in London.
In partnership with NHS Lothian, the EICC opened as Edinburgh's main vaccination centre in January 2021, with the centre going on to administer over quarter of a million doses throughout the year by way of appointments and drop-in clinics. 
Paul Williamson, Executive Operations Director at Croma Vigilant, said: "2021 was a challenging year for so many people – our EICC based security team had to adapt rapidly from an event stewarding mindset to an empathetic patient care setting alongside the NHS. While being a very different brief for us, it was great to be involved in such a vital programme which supported the health of our community, this was such a rewarding experience on many levels and showed the versatility of our security team."
Marshall Dallas, EICC CEO, said: "Paul and his team showed their credentials by doing such an amazing job, alongside our own team at the venue, and they deserve this significant recognition for their outstanding performance during what was such a difficult and trying time for the city and the region during the height of the pandemic."
In May, the EICC announced that it has secured a series of high-profile UK and international conferences for 2023, collectively bringing thousands of delegates to Edinburgh next year while providing millions of pounds of economic activity to the city and region.
Last month, the EICC revealed that it had taken on the management and operations of Convention Edinburgh to help drive the city's business events sector.  Convention Edinburgh was temporarily closed in May 2020, and the agreement with City of Edinburgh Council will see the EICC run Edinburgh's convention bureau services for an initial 18-month period, which can be extended for 2024 and beyond by the mutual agreement of all parties.
Also in June, Hyatt Hotels Corporation announced today that it has entered a franchise agreement with the EICC for a 349-bedroom hotel in the Haymarket area of the city.  The hotel, set to open in 2025, will be Hyatt's first hotel in Scotland, and will address the delegate demand issues the EICC has historically faced.  The hotel school and training academy will partner with Edinburgh College, providing a pipeline of qualified people for Scotland's leisure and tourism industry.