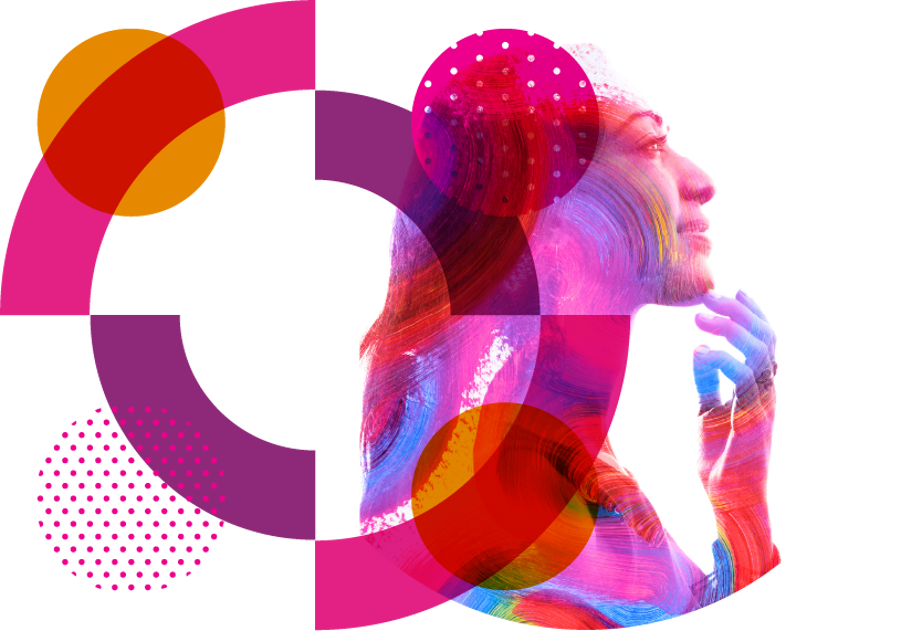 With the world becoming increasingly tuned into the importance of inclusivity across the board, here at the EICC we pride ourselves on being an inclusive, accessible venue. As a modern, purpose-built space, our entire offering centres around accessibility.
IN 2018, we won Best Venue at the Euan's Guide awards for the best examples of disabled access during Edinburgh's Festival season. Having taken great care to cater for as wide and diverse an audience as possible, we've also learned a lot along the way. 
In March 2023, we hosted It Takes All Kinds of Mind (ITAKOM), an international conference focused on the far-reaching concept of neurodiversity, which drew together personal, practitioner and academic experience.
Here's how we ensured the conference was a successful and enjoyable experience for all involved, and how we're using our learnings to build on future inclusivity measures.
It Takes All Kinds of Minds (ITAKOM)
It Takes All Kinds of Minds (ITAKOM) brought together science, reality and a multitude of perspectives from its 1,000 attendees, who represented 24 countries, to better understand neurodiversity, and create a neurodiversity affirmative world. The overall aim of the conference was to ensure that - No Mind Is Left Behind.
The overall aim of the conference was to ensure that - No Mind Is Left Behind.
The conference was organised by Salvesen Mindroom Centre - a charity which offers free support to young people and families living with neurodivergence - such as ADHD, autism, dyslexia, OCD and Tourette syndrome.
Salvesen Mindroom held their first conference at EICC in 2003, and chose to return in 2023 for their 20th anniversary event, based on EICC's proven ability to cater for a large number of neurodivergent people.
Together with the organisers, EICC worked tirelessly to ensure the event was well set up to accommodate everyone and cater for those requiring additional support. The event organisers involved a neurodivergent squad to advise on processes and how best to integrate features which would ensure everyone could equally enjoy the event and feel comfortable. Inclusivity practices included:
A Bursary Scheme – set-up and fundraised by Salvesen Mindroom - enabling 149 delegates to attend for free. This comprised parents, family members and professionals who otherwise would not have been able to attend


A bespoke ITAKOM handbook for delegates


Silent applause, known as flappause, rather than clapping, which can be a trigger for some people


Avoidance of sudden music or sound for announcements and presentations


Availability of quiet rooms for time out


Specially thought-out lighting


Provision of headphones and fidget toys


Pronoun badges


Communication stickers


An app where delegates could communicate


"I feel re-energised in my interest in this area. Everything was so well done – you really have set the standard."
ITAKOM was a huge success, and we were proud to have facilitated an event which enables neurodiverse people to feel seen. The delegates responded with lots of positive comments via the event evaluation forms, including the below.
"Absolutely the most affirming and hopeful space I have ever been privileged to be part of as a neurodivergent person" – Psychologist
"So much to think about, and such a positive and constructive atmosphere" – Academic
"It was an outstanding event and I feel re-energised in my interest in this area. Everything was so well done – you really have set the standard." – Paediatrician
The EICC and IKATOM were also commended by the Association of British Professional Conference Organisers (ABPCO) for Best Equality, Diversion and Inclusion (EDI) at a conference. 
Measures already in place
At EICC, we already have a number of inclusivity and accessibility practices in place to make the space as welcoming as possible for a diverse audience. Below is an overview of our key accessibility features, resources and initiatives, to give conference organisers peace of mind that our events won't leave anybody out.

Staff Training
We undertake regular company-wide disability awareness training to increase our understanding of and confidence in dealing with the practical assistance required by delegates and visitors with disabilities.

Navigation
An effective front of house service, as well as prominent signage and lighting, ensure smooth navigation of our venue. Despite our building's scale, it is both highly functional and welcoming – and our helpful team of staff is always on hand to assist with navigational and accessibility needs.

Lifts
All areas of our venue can be reached by lift. All lifts have spoken messages, indicating which floor the lift is on and whether the doors are opening or closing, and all are fitted with grab bars for delegates with impaired mobility.

Toilet Facilities
On each floor of our venue there are adapted toilets with grab rails, emergency buttons and lowered mirrors and fittings.

Induction Loop
We've installed an Induction Loop in our Pentland Auditorium, for visitors with hearing impairment.

Wheelchair Spaces
We can make adjustments to our facilities where required for disabled visitors, such as providing wheelchair ramps. We also have dedicated wheelchair spaces in our Sidlaw, Fintry and Pentland Auditoria.

Sign Language
The EICC has good links with the Scottish Association of Sign Language Interpreters and can provide interpreters for all conferences at a reasonable fee.

Visual Impairments
Conference information can be produced in braille or tape formats for delegates with visual impairment, and assistance dogs are welcome.

Autism Aware
We understand that for people with autism, attending an event can be a daunting experience. Our aim is to be a leading international venue that is accessible to visitors with autism.
Working with The National Autistic Society, the EICC team has been equalities trained and is committed to following the company's ethos of being inclusive to all EICC visitors. We've put together an Autism Friendly Event Organisers Guide and an Autism Friendly Visitors Guide, should you wish to share it with your delegates.
Keep Safe
We are proud to be a Keep Safe premise, meaning that we will provide help, if required, to vulnerable people when they are out in the community. Find out more about the Keep Safe initiative.

Everyone's Edinburgh
The Edinburgh Tourism Action Group has created a guide called Everyone's Edinburgh, which provides information and tips on how to make your business more inclusive.
If you'd like to find out more about accessibility at the EICC and how we can work with you to make your event as accessible as possible, don't hesitate to get in touch with us.
---
People icons created by Freepik - Flaticon