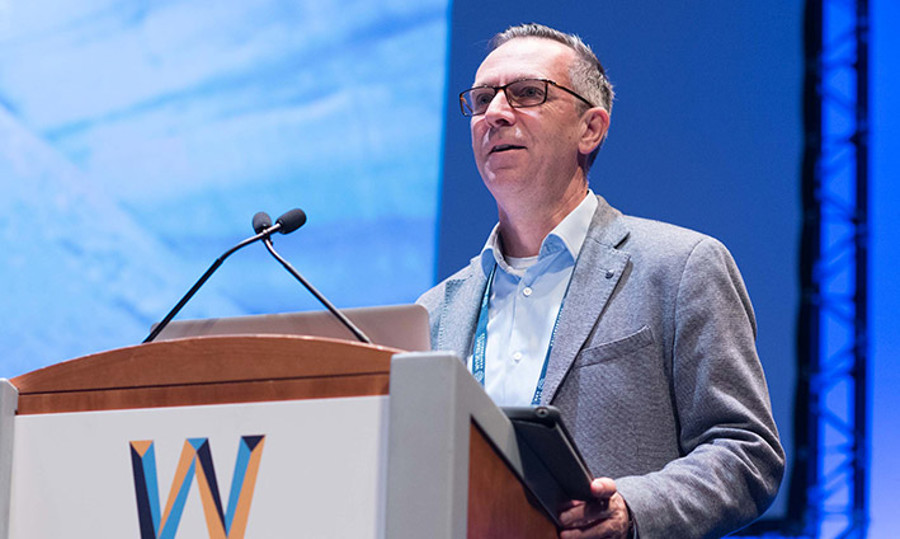 Annual events require annual reinvention and refreshment. The World Youth and Student Travel Conference (WYSTC) explains how it's sustained itself for more than 27 years
The connotations of youth and student travel aren't always entirely positive, but don't believe that they define the sector. Combining adventure travel, au pairing, cultural exchange, volunteering, work experience, language travel, education and more, youth and student travel accounts for 23% of arrivals into destinations internationally. In other words, nearly one in every four international arrivals is a youth or a student traveller.
"That equates to nearly 300 million international arrivals a year and over 300 billion US dollars in tourism receipts," says David Chapman, Director General for the World Youth and Student Educational (WYSE) Travel Confederation. "It's now bigger than business travel. In terms of value, it's bigger than Facebook.
"In terms of value, the youth and student travel sector is bigger than business travel. It's bigger, even, than Facebook"
WYSE Travel Confederation is a global not-for-profit membership organisation dedicated to encouraging its members to promote and develop opportunities for youth and student travellers. It advocates the value of the sector, and promotes casting a positive light on youth and student travellers around the world.
WYSE Travel Conference (WYSTC) is the leading trade event for the sector and the annual event of the WYSE Travel Confederation. It gathers youth and student travel professionals annually from around the world to trade and network, and take part in seminars and workshops.
Going global
In the years since its inaugural conference in Rio de Janeiro in 1992, WYSTC has been hosted in some of the world's leading cities, including Paris, Miami, Melbourne and Beijing. For its 27th and most recent conference, it came to Edinburgh.
"When it comes to choosing a host city, the first thing we gauge is the willingness of and support of that destination in terms of how strongly they want to host our conference," says David. "We'll look at access routes, hotels and conference centres, and relative distances between all of these, but really the main factor is the perceived desirability of the destination and the local members for developing their business in tandem with WYSTC."
So why Edinburgh for 2018? Proactivity and cooperation separated the city from predominantly Scandinavian counterparts during the bid, according to David. "The Edinburgh Tourism Action Group is very active, and its youth arm is particularly keen on attracting young tourists to Scotland as a whole. Likewise, we had solid support from VisitScotland, Marketing Edinburgh and the EICC, and from the locals on the ground.We also had Ms Fiona Hyslop, the Cabinet Secretary for Culture, Tourism and External Affairs attend and address the conference in the opening plenary session."
Keeping the conference relevant
In such an evolving sector, sustaining an engaging annual conference for 27 years requires a keen and constant eye on relevancy. WYSTC's current strategy of rotating its host city year-on-year is one part of its drive to ensure repeated relevancy for delegates. "We want to ensure that attendees get first-hand experience of the topics and trends affecting youth and student travel within host countries and regions," says David.
The conference's content, too, is dictated by changes and trends in the youth and student travel sector. WYSTC runs an extensive educational programme throughout the duration of the conference, consisting of several formal sessions, each featuring industry figures, ministers and directors.
"In any given year, if there's a new trend coming through then we'll be absolutely addressing that in specific sessions with speakers. Of course, we've got to remember that our conference content is elective, meaning that not everyone attends it – but for those that do, we've got to make sure that it's absolutely on point and in line with what is happening in the sector.
"The important thing is to be aware of what the market is doing, and that applies to every aspect of the conference. When I joined in 2013 it was clear that WYSTC needed to be realigned. Specifically, there needed to be a clear ROI for delegates, and so we invested heavily in a hosted buyer programme. We started with 40 buyers. This year we had 160. These are agents specifically looking to buy products from the other 500 or so delegates attending the conference. When delegates are going back to their bosses or their managing directors, they're able to put a numerical value on the benefit of their visit. On average, it's about €70,000 to €80,000. Against the €5,000 ticket price, that's a good return on investment."
A venue to match

Just as the host city for a conference such as WYSTC plays a role in ensuring relevancy for delegates, so too does the venue. The physical attributes of a space and the right configuration, look and feel are key elements in bringing everyone and everything together. Physical location is also crucial. 
"We did a conference several years ago where there was a 15-minute walk from one section to another," says David. "That really broke the conference up and affected its momentum. In the EICC we found a nicely sized centre, 'on-campus' centre in which we were able to get delegates from place to place with relative ease.
"In terms of the venues that we've used over the years for WYSTC, I'd place the EICC in the top five without any questions. It's a superb centre with excellent facilities. The staff, too, are very flexible, helpful and on the ball which from our point of view was great. From the delegates' point of view, the ease of getting from the EICC to central Edinburgh for their own socialising was a huge plus."
A single conference, a world of impact
The 2018 conference was WYSTC's biggest conference in five years. While it's still early days, David is aware of one insurance company now in the process of establishing a global relationship with a tourism body as a result of the event. He's also aware of an American company setting up a new relationship with a Mexican cultural exchange company – a promising development given the present political climate concerning the two countries.
"In many ways this is what WYSTC is all about," says David. "Each year we're enabling relationships and advocating the financial and cultural value of youth and student travel at a time when this value is most needed. Feedback this year is at an all-time high for the conference, and that's telling of many positive collaborations and opportunities to come."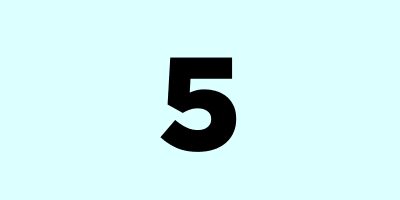 Five keys to keeping annual conferences refreshed and relevant
1) Consider what a host city means for delegates as well as your own profile. Are the messages and trends you're focusing on this year going to be relevant to delegates in their own region and country?
2) Find a venue that's fit for purpose, both in terms of physical attributes and look and feel. Delegates respond to their surroundings; venues need to speak of your conference and be completely aligned with your branding.
3) Embrace new trends and shout about them at your conference, ideally relying on industry figureheads. Delegates have often paid good money to attend, so they want to leave feeling educated and empowered.
4) More than ever, delegates need to prove ROI in attending events. Make this a priority during organisation. Consider ways of fostering ROI like setting up sector-specific networking opportunities for delegates and sharing delegate lists or establishing hosted buyer programmes.
5) Communicate the impact and reach of your conference with delegates. 'Proof-of-impact' is an increasingly relevant concern for conference delegates keen to know that they have taken part in an event with far-reaching implications for their industry and even society in general.