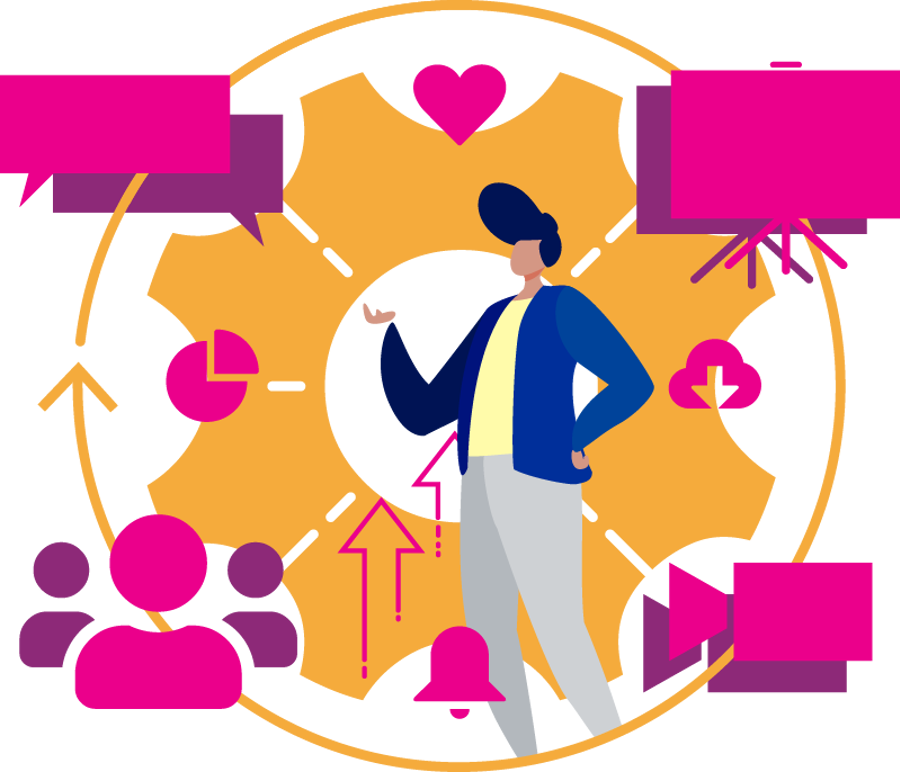 The integration of Events Air's technology for virtual and hybrid events makes for more engagement and interaction than ever. Three of our team members discuss the learning curve of creating online events, the benefits brought by the new platform and how the EICC is futureproofing its events offering.
We at the EICC are proud to say that throughout the pandemic, we have continued to meet our clients' needs and do what we do best – creating outstanding events and inspiring ideas that change the world. We've learnt so much over the past eighteen months; we demonstrated just how resilient we are; we proved we can adapt and thrive in even the most challenging of circumstances.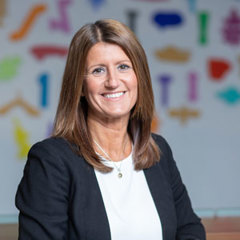 As we begin to welcome back in-person and hybrid events, we're taking stock of all that we've learned; considering how the expertise and experience gathered during the pandemic will help us provide the best possible event experience for clients going forwards.
Tanja Kunze, ​​the EICC's Events and Client Relations Manager, explains: "When we originally began running online events, it looked like it was going to be a stop-gap to cover us until lockdown was over. What we're now realising is that the online element is going to become a long term fixture within events. We've had to look ahead, adapt how we think and begin the process of updating and reimagining all our processes."
"People wanted more interaction"
As part of that evolution, our online events are now powered by Events Air, an external software company with enormous expertise in facilitating virtual events. Technical and ICT Operations Manager Richard Lloyd explains the decision.
"When we first started looking at online events, one of our aims was to keep things as simple as we could," says Richard. "Initially, we just needed presenters to be heard and seen clearly online and for an audience to watch and listen. The interaction between the audience and speakers was focused on question and answer sessions."
Over time, some of those requirements became more complex. "People wanted more interaction," Richard explains. "They wanted to be able to interact with other delegates, attendees, exhibitors and speakers; to be able to set up meetings in an ad hoc way; to be able to talk to each other and have a video call – all inside the event platform. We reached a point where we felt we couldn't develop our own platform any further to meet that because we're not developers and that is not our area of expertise. That's why we've adopted Events Air: it's a ready-made platform that can cope with that kind of complexity and is being continually developed by experts in this technology."
Brand new features
With technology constantly changing and developing, we know working with experts will help us stay ahead of the curve. "Clients want to continuously move forward and have the latest gadgets," says Tanja. "We have a 25 year history of delivering excellent events and managing client and delegate relationships on-site, but online brings a completely new aspect, so it's reassuring to have that additional support from Events Air's experts to keep us on the right track."
"Some clients need to issue certificates to event participants, so the data of who attended what needs to be accurate and secure."
The EICC's online events offering is now more specialised and sophisticated, and with more features on offer than ever before. This includes detailed analytics reports, enabling clients to keep track of which sessions delegates attended, when, for how long, and so on. "Analytics are absolutely key for clients," says Richard. "Some clients need to issue certificates to event participants, so the data of who attended what needs to be accurate and secure." 
The interaction between participants is also improved under the new platform, allowing delegates to set up meetings between themselves or with exhibitors. Richard explains: "Networking and the social media aspect behind the scenes where you can see who's attending an event and connect with them. That's the kind of thing that leads people to attend events in the first place – we can't lose that interaction."
A bespoke event experience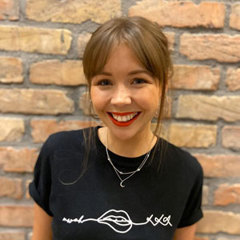 As highlighted in the recent SDRC Annual Conference case study, the new platform enables more personalisation of the event interface. "Unlike before, we can now apply exact RGB colours to give the platform an on-brand appearance for the client," explains Event Designer Dayna Watson. "There are more spaces for images and logos, too, which makes the whole experience feel much more bespoke.
"We can also attach handout documents to sessions, and the polling and Q&A functions are much slicker, positioned on the side of the session. Another thing we can do is generate and send out emails to speakers, with unique logins and passwords, so that they can attend rehearsals. The client doesn't have to send all of that out themself – it all comes from within the system – which makes their job a little easier."
Amidst the upgrade, our team is dedicated to providing the same excellent quality of client support that they are accustomed to on-site at the EICC. "We've worked hard to keep the support consistent," says Tanja. "Going online, you don't have quite the same control as you would if a client was right there next to you to ask a question. But we are there for them during the rehearsals and we're constantly in contact with the client via WhatsApp during the event. There should be no difference in experience from that end."
"It's all about the people...their ability to adapt"
Going forward, the team agrees that a virtual element to events is here to stay, although returning to the in-person component continues to be a priority for organisers, exhibitors and delegates alike. All the knowledge, skills and experience gathered during this period will be invaluable as the EICC navigates the post-pandemic world of events. 
"We've been very open with our clients, asking what their expectations are and figuring out a solution that works for them."
"It's been amazing to see how adaptable people are," says Tanja. "From our side, this process has been a mixture of trial and error, with people being extremely flexible, open-minded and willing to learn. We're very open with our clients - we establish their expectations and then agree on a solution that works for them. It hasn't always worked though – and some of the solutions won't be used again – but we're lucky to have clients who have a lot of trust in us. 
"Trial and error, patience and a good sense of humour are what kept the team going!" concludes Tanja. "It's been a steep learning curve for us all."
For Richard, too, the success of online events comes down to the people involved. "Although there is a technical element to this, there's nothing particularly spectacularly new about it," he explains. "This technology has existed for a while. The shift to online events during the pandemic is all about the people and their ability to adapt. The technology is there helping it happen, but it just would not work without people who are flexible, adaptable and talented at what they do."
To speak to a member of our team about how your event could work in a hybrid format, please call +44 (0) 0131 300 3000 or contact [email protected].