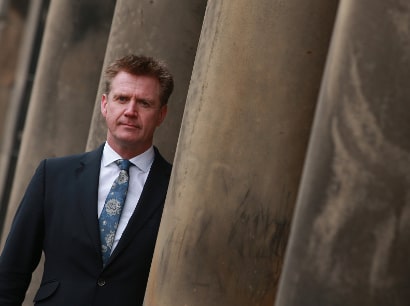 The Edinburgh International Conference Centre (EICC) hosted the highest levels of events and delegates in its 21-year history during 2016, while posting record turnover and moving into profitability for the first time since the £35 million expansion of the EICC was completed in 2013. The venue also achieved its greatest economic impact over a twelve month period at £51.6 million (2015: 45.8 million).
Delegate numbers totaled 91,000 in 2016 against 71,000 in 2015, with the number of events up to 200 from 145 in 2015 in line with increased international association business during the year and a greater diversity of events taking place at the EICC including during the Edinburgh Festivals in August. Other highlights in 2016 included:
In May, it was confirmed that the EICC had become the first Scottish organisation and one of the first in Europe to achieve international Quality and Environmental Standards
becoming only the second building in Edinburgh to achieve an Autism Friendly Award ahead of hosting the 11th Autism-Europe International Congress in September
enhancing the venue's accessibility measures ahead of the Rehabilitation International World Congress in October, where 1,000 international delegates, of which 50 were wheelchair users and 200 had various disabilities, met to discuss and advocate empowerment and inclusion for disabled people across the world
hosting

Oscar-winning Best Actor, Leonardo DiCaprio, as the guest of honour and keynote speaker at the Scottish Business Awards on 17 November, where DiCaprio addressed the 2,000 dinner guest
On the back of a spate of awards for its commitment to sustainability, environmental standards and the accessibility of at the venue - highlighted in September when the EICC hosted the Rehabilitation International World Congress for the first time - CEO Marshall Dallas and team have set their sights on becoming one of the most socially responsible conference centres worldwide.  
Marshall Dallas, Chief Executive of the EICC, said: "While the team and I are satisfied with the numbers we have produced for 2016, including moving the business into profitability, perhaps our greatest achievement is our increasing reputation as one of the most accessible and environmentally sound conference centres worldwide, a growing reputation that has helped secure a significant upswing in international association and corporate business. In 2017, we will continue to invest in our people and technology to keep us ahead of the curve."
Roy O'Shaughnessy, CEO of Shaw Trust, which hosted the 2016 Rehabilitation International World Congress, said: "The theme of the 2016 Rehabilitation International World Congress was inclusion, so it was only fitting the event took place at the EICC. The venue's recent investment in facilities to meet the requirements of people with a variety of disabilities showcases the positive impact of changes that organisations can make to become significantly more accessible and accommodating to disabled people."
Josh Littlejohn, Founder of the Scottish Business Awards and Social Bite said: "Following the huge success of The Scottish Business Awards last year, we were delighted to return to the EICC for 2016. It is a world class venue which continually provides an outstanding service, and everything from the IT requirements to the catering and staff was fantastic. The evening ran without a hitch and all of the guests thoroughly enjoyed it, and we were delighted to raise awareness and funds for a variety of great causes on the night too."
Councillor Gavin Barrie, Economy Convener for the City of Edinburgh Council, said: "The successes of the EICC last year demonstrate the continuing significant financial benefit that the centre brings to the capital. The Council's sale of the Atria office development has helped financially with their expansion plans so congratulations to Marshall Dallas and his team for their hard work in attracting even more businesses and organisations from across the globe to this fantastic venue. It generates an estimated annual economic impact of £51.5m and the future continues to look bright with more major events planned including the prestigious EUROCITIES Conference in 2018."