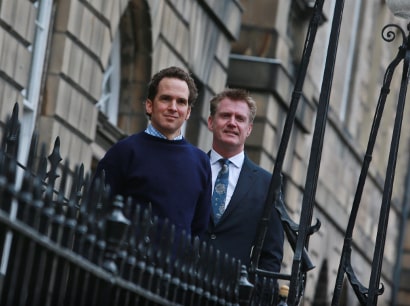 EICC has announced its series of Innovation Nation public lectures for 2017, this year in partnership with the City of Edinburgh Council and Edinburgh Tourism Action Group (ETAG).
With a programme based around Scotland's Year of History, Heritage and Archaeology, the first lecture - Innovation Heritage - takes place at the venue on Tuesday 18 April, on World Heritage Day and during the 250th anniversary of Edinburgh's New Town, when Director of Edinburgh World Heritage, Adam Wilkinson, will talk about the unique place held by Edinburgh on the world stage.
Innovation Bridges is scheduled for May to coincide with the opening of the new Queensferry Crossing, Innovation Robotics in June will feature speakers from the globally renowned Edinburgh Centre for Robotics and, taking place in early August, Innovation Festivals will mark the 70th anniversary of the founding of Edinburgh as the world's leading festival city.'
EICC Chief Executive, Marshall Dallas, said: "Innovation Nation is all about presenting the best of innovation coming out of Scotland and we think we have put together a programme of lectures that not only celebrates our standing in the world order but, importantly, gets to the nub of how we stay ahead in the 21st century."
Councillor Richard Lewis, Edinburgh's Culture Convener, said: "Edinburgh would not be the creative, thriving, festival city it is today had it failed to innovate. As we celebrate Scotland's Year of History, Heritage and Archaeology, the EICC is a fantastic venue to take stock of how far we have come and what we can continue to learn from our past. Edinburgh's architectural and cultural heritage is a tourism asset to the Capital. This series of lectures will explore the influences that have shaped this reputation."
Robin Worsnop, Chair of ETAG, said "We are delighted to be supporting the EICC's Innovation Nation series in the Year of History, Heritage and Archaeology.  This year's programme allows us to share the story of Edinburgh and its people by showcasing their role in innovating throughout our history and right up to today.  The programme will celebrate Edinburgh's achievements including the 250th anniversary of Edinburgh's New Town, and also the 70th Anniversary of our Festivals, both of which are key drivers for tourism today."
Final lectures in the year will include Innovation Women in Medicine and Innovation Finance, both of which will take place in autumn.
More information about how to register for the Innovation Nation lectures can be found at the EICC's What's On page.