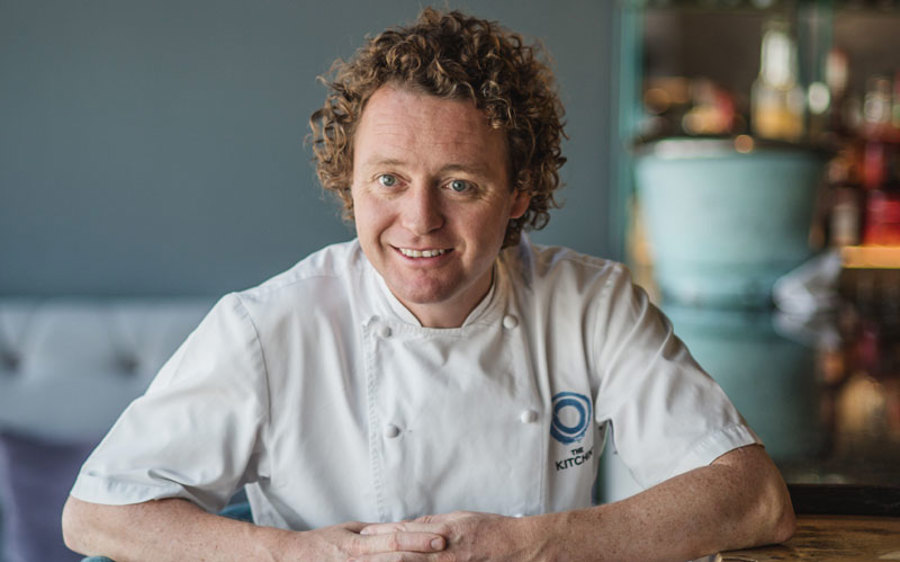 Celebrity chef and Edinburgh local Tom Kitchin discusses work, play and the best of Scotland's capital
Why did you choose Edinburgh for your business? It's your home city, but are there other reason you chose to locate your business here?
One of the most appealing things about opening a business in Edinburgh is the variety of local produce and local suppliers available in the area. We're so lucky to have some of the best produce in the UK on our doorstep. Edinburgh also has a really supportive and friendly community spirit and the locals are really passionate about supporting local Scottish talent. 
Would you say Edinburgh is particularly innovative in terms of its food scene? If so, how?
The high-quality produce available here in Scotland allows us to be more innovative with our recipes and cooking methods. The variety of produce available means we have such large a range of ingredients to work with, for example; freshly caught lobsters from the fishermen's boat, or game which has just been shot that day and brought in by the gamekeeper straight to our doorstep.
"I'm not really about setting trends, I'm more about ensuring that we as a business are evolving and with that comes the development of our teams. We have a lot of ambitious people working with us and we're all about nursing talent"
How do you 'sell' Edinburgh to others?
Edinburgh is a city that has a lot to offer. We are very much a destination known for good food and people are recognising that. Edinburgh is ambitious as a city and is constantly evolving. It is an exciting place to be.
If you're advising someone who's spending 24 hours in the city, what do you suggest they do? 
For someone with 24 hours in Edinburgh, I'd recommend taking a stroll down past Holyrood and Arthur's seat. Then head to Broughton street to neighbourhood restaurant, L'escargot Bleu which does amazing traditional French cuisine. Next, I'd head to Bon Vivant on Thistle Street for a drink before going to The Little Chartroom which is a lovely wee restaurant on Leith Walk.
What's next on the cards for you and your business?
We have two new exciting openings this year, Southside Scran in Edinburgh's Bruntsfield area which is an exciting new bistro in the southside of Edinburgh and The Bonnie Badger in Gullane, East Lothian, which will feature a gastro-pub with rooms, The Stables dining room, private dining room, and garden space and has just undertaken a complete renovation. We're very busy working on these two projects at the moment with the openings just around the corner.
What keeps you busy beyond work?
When I'm not working I love nothing more than spending time with my wife Michaela, and our four sons: Kasper, Axel, Lachlan and Logan. We're a busy household and always have a lot of activities going on, especially as the boys are all into their football. I love spending time with my family and friends over a Sunday lunch which is my chance to relax.