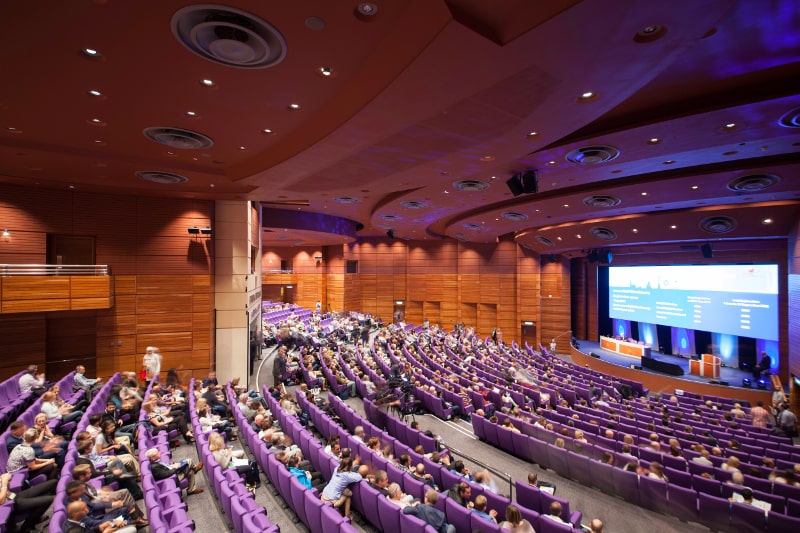 Edinburgh International Conference Centre (EICC) has hosted two world congress events, simultaneously, for the first time. The World Congress on Cancers of the Skin and the World Congress of Reproductive Biology filled EICC earlier this month (2-6 September 2014).

The expansion of EICC completed last year has enabled the hosting of multiple major events requiring both conferencing and exhibition space at the same time.

EICC spokesperson said: "Our intelligently designed expansion means exclusive use and multiple events with world congress infrastructure needs are deliverable in a city centre location at EICC."

The economic impact generated for the City of Edinburgh from the two world congresses with a combined delegate count of 1,500 is estimated to be £2.7 million with more than 60 countries represented.

The 50th Congress of the European Societies of Toxicology and the 14th European Lead Battery Conference are running simultaneously this week at EICC with combined delegate numbers of 1,800 generating an economic impact of £3.7 million for the City of Edinburgh.