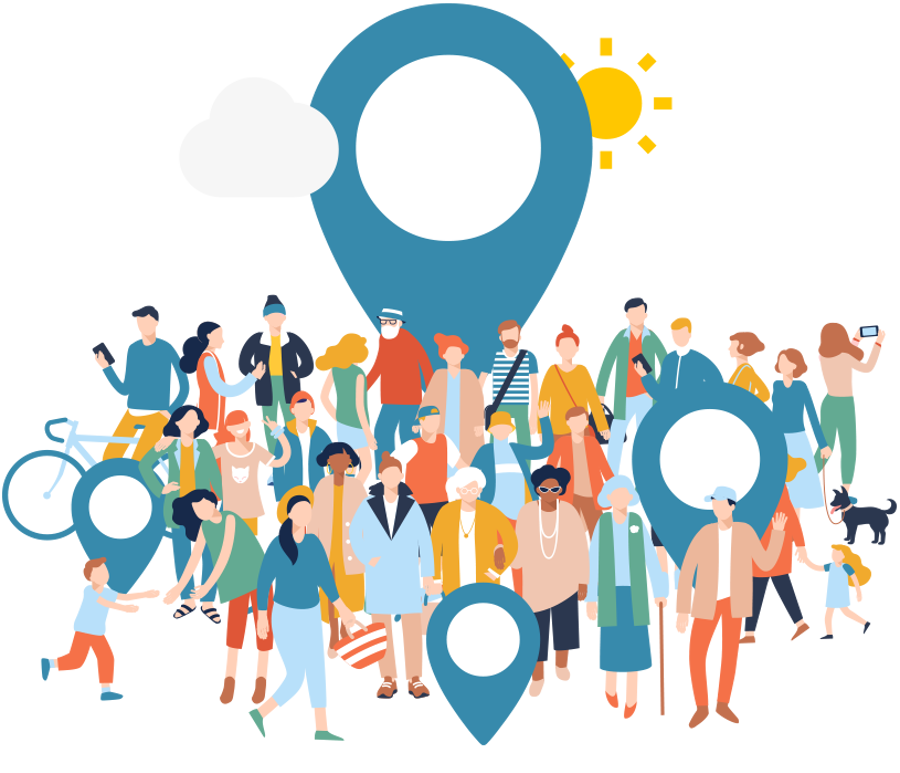 Explore Edinburgh beyond the well-known attractions with our guide to local-living
Edinburgh Castle; the Royal Mile; the Palace of Holyroodhouse; there is a long list of 'must-see' attractions for travellers paying a visit to the Scottish capital. However, beyond the well-trodden routes of the Old Town, Edinburgh is rich with unique opportunities – opportunities best recommended by those with a local perspective. So, we've consulted some of the team here at the EICC and put together a collection of the city's best-kept secrets.
Our four local experts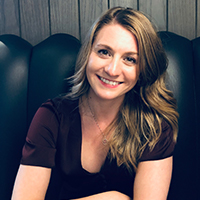 Emma Sibbett
Corporate Sales Executive
Gary Bowman
Technical Productions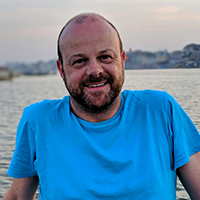 Matt Aldridge
Duty Manager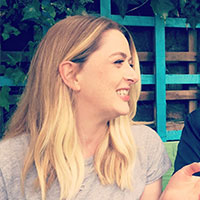 Debbie Rose
Corporate Business Development Manager

What's your top thing to do in Edinburgh?      
Emma: I love to pick up a coffee at any one of the wonderful coffee shops in Bruntsfield and make my way towards the city centre, exploring the lovely local art and fashion boutiques on the way. If it's a nice day, I'll pick up a punnet of strawberries and take myself down to the Meadows with a picnic blanket and a good book – Arthur's Seat makes a beautiful backdrop!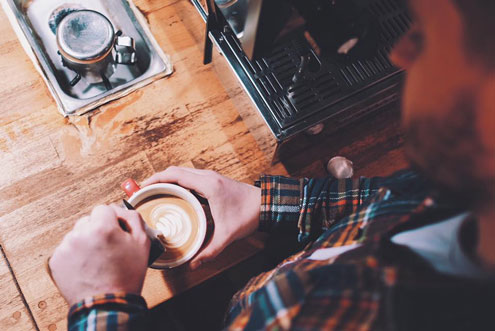 Artisan Roast in Bruntsfield
Gary: My favourite thing to do in Edinburgh is to take a walk up Arthur's Seat and then sit on Haggis Knowe in the sun in Holyrood Park. In the summer, I might take some locally made charcuterie from East Coast Cured, some beers and a Bluetooth speaker. In winter, a cosy pub would follow the walk.
Matt: My favourite time of the year in Edinburgh is during the Festival Fringe in August. I really enjoy the buzz around town, and I love going to see shows and meeting up with friends for drinks at George Square and Bristo Square area. You always bump into people that you haven't seen for a while and sometimes you'll spot some famous faces in amongst the festival crowds too.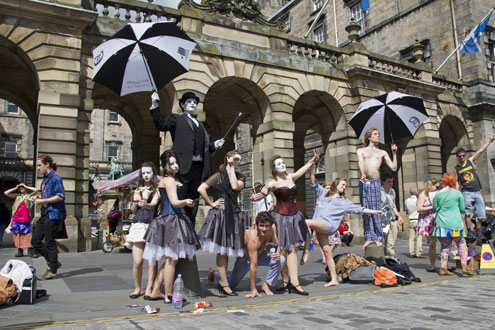 Performers on the streets during the Festival Fringe
Debbie: Edinburgh's Christmas. I really love how Edinburgh sparkles in the winter and all of the great attractions and shows. It is always great fun taking my friends' kids to the market…and to have a wee gluhwein!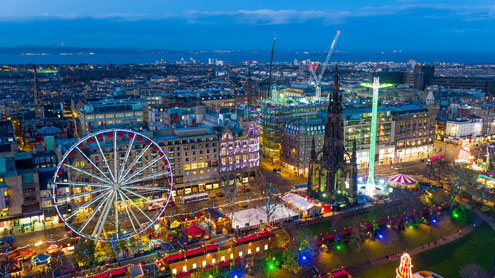 Edinburgh's Christmas attractions. Photo: Digital Triangle Creative Ltd

What's your favourite place to eat and drink in Edinburgh?
Emma: I try my best to support local businesses whenever I can and really love Rollo, located on Broughton Street and in Stockbridge, which does Scottish food with a twist. I think that the best place for casual Mexican food is Bodega on Leith Walk, but if you're looking to splash out, the ultimate dining experience at The Table on Dundas Street is unlike anything I have ever experienced; ten seats, two chefs, one table=unbelievably good!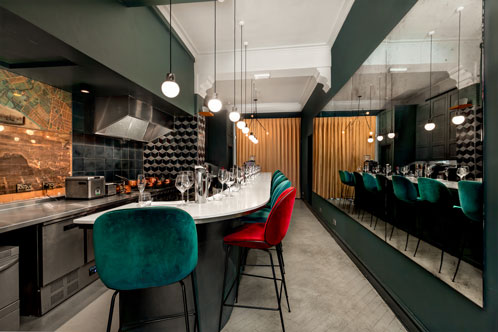 The Table  
Gary: My regular is The Salt Horse on Blackfriars Street. It is a centrally located craft beer tap room alongside a huge can and bottle shop with a small beer garden offering a concise selection of American diner food.
Matt: I'm a big fan of Black Ivy in Bruntsfield. I have been for breakfast, lunch and dinner (though not all on the same day!) and have also been for drinks with friends a few times. It is very well-appointed inside, the food is excellent, and the staff are very nice. It has a great vibe and is right on Bruntsfield Links, which is a lovely part of town. There's also outdoor seating – even during winter months when they light fire pits and provide blankets!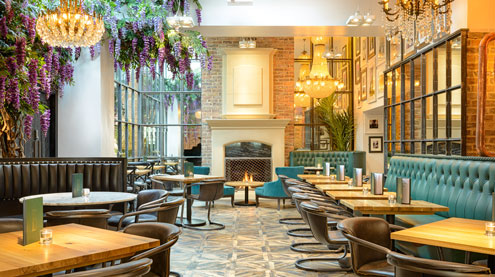 Black Ivy in Bruntsfield
Debbie: Edinburgh is such a foodie heaven, it's too difficult to single just one out, but some of my absolute favourites are:          
Aizle: I love that they have a real, true seasonal menu. The food is divine, the team are super passionate, and the cocktail pairing is a fun and delicious twist.
Scran and Scallie: I fell in love with Edinburgh in Stockbridge 16 years ago and lived in and around the area for more than 12 years. This was a welcome addition to the food and drink scene and again, provenance is really key here. The Kitchin in Leith is its parent restaurant and the tasting menu there is my favourite for special occasions.
Toast: Since moving to Leith last year, this has become a local for me. It feels quite like some of the eateries in Brooklyn. The food is fresh and tasty and the wine list is brilliant. My vegan, alcohol-free friend also loves this place – proving it's great for anyone!
Montpeliers: A rare treat but I really love a wee trip to Monties! An Edinburgh institution, with a fab boozy brunch and a super, super lovely and lively team.          
El Cartel: I lived in Mexico for 6 months and I think that this is the most authentic Mexican food I've had outside of Mexico. Great menu, great vibe and you can have even more fun by having a drink, whilst you wait for your table, in the Bon Vivant opposite, and buying a bottle to take with you for dinner from the Bon Vivant's Companion, also opposite and all owned by the same group. A terrific trio!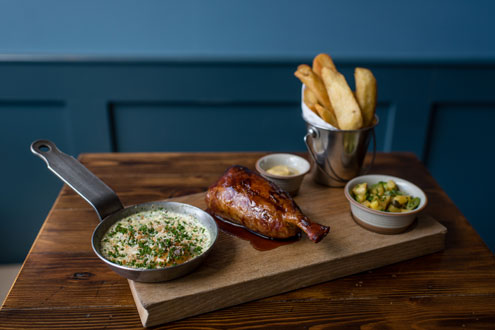 The Screen & Scallie in Stockbridge

Where do you go to get away from it all?      
Emma: When I first moved to Edinburgh, I took full advantage of living so close to the Union Canal and running along the water with my headphones past all the lovely canal boats. We're really lucky to have so many beautiful gardens and hill walks in and around Edinburgh – so green space and the opportunity to clear your head is never too far away.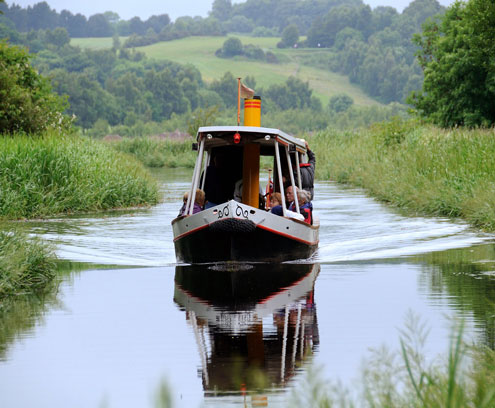 The Union Canal runs from Edinburgh to Glasgow. Photo: Neil Roger
Gary: The Water of Leith runs all the way from Leith Docks to Balerno; a good way to get away from it all is a cycle from Leith to Balerno then up onto the Pentland Hills. If you're feeling less energetic, I recommend a walk from Leith to Balerno, stopping at pubs along the way and then catching the 44 bus back.
Matt: I live close to Blackford Hill so I enjoy going for a walk or run through the Hermitage of Braid or over Blackford Hill. It is a lovely natural place in the middle of the city and it has some stunning views over the city centre and the Firth of Forth to Fife, which a lot of people may not have seen, particularly from that part of the city.
Debbie: Belladrum. Every year as the Fringe and International Festival is just about to start, I put my welly boots on, put my phone in a box and head to the Highlands for three days of fresh air, fun with friends and fab music. It doesn't take long really to get to the Highlands so it's a nice wee break. Back refreshed(ish!) and ready for the Festival!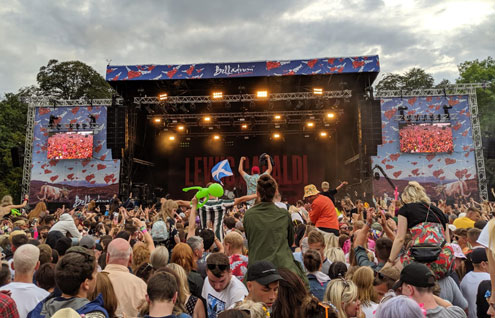 Belladrum offers an escape from the city