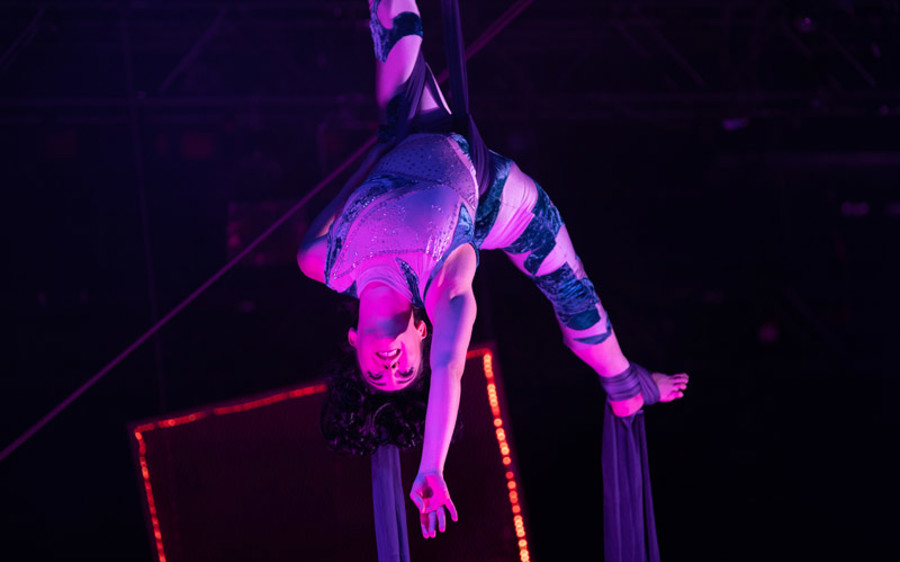 In recent months the Edinburgh International Conference Centre has hosted a wealth of successful 'non-conference' events, ranging from the academic and the industrial to the shocking and the comedic. Get inspiration for your own events – conferences or otherwise – from the best that we've ever hosted
The conferencing and events industry has been transformed in the last decade. Today, it doesn't merely concern lecturing to large groups. Rather, it's about bringing together ideas and inspiration in such a way that facilitates real change. In many cases, conferences have adopted new technologies and strategies in keeping with the times. In others, conferences have taken on new formats and been entirely transformed. And of course, there are events that, while not conferences per se, are equally serious in their missions to share ideas and inspiration – events like charity dinners, art performances and conventions.
At the Edinburgh International Conference Centre (EICC), we've created an environment that facilitates all of this and more besides. We've made significant investments to our facilities to ensure they are fit for the changing purposes and needs of our clients, regardless of industry. Ours is a diverse and fluid industry, and our facilities absolutely accommodate the fact.
Here, then, are seven 'non-conference' event formats that are redefining the EICC as a centre for events of every shape and size.
The live performance 
As a long-standing Fringe venue in Edinburgh's West End, the EICC is no stranger to live performances. This year the acclaimed dramatised adaptation of Irvine Welsh's classic Trainspotting was fittingly staged in a disused railway tunnel directly beneath the EICC, utilising the space to fully immerse audiences in the experience. Even the notorious 'worst toilet in Scotland' scene was included. 
Live performances at the EICC aren't exclusive to the Fringe, though. We're routinely scouted as a venue for critically acclaimed productions scaling multiple art forms throughout the year. Ballet is particularly prevalent, with productions of Adam's Giselle and Tchaikovsky's The Nutcracker and Swan Lake all having taken place in the last few years. 
Sarah-Maria Barton, Creative Director for Ballet West, said: "I was really impressed with the facility and the professionalism of everyone. Anything that we needed was delivered quickly and we never had to worry that it wouldn't be. Peace of mind and knowing you can rely on a team is important to our crew and dancers."  
The Q&A event
Q&A events are unique opportunities that allow audiences to get to know their heroes, and to deepen their understanding of their heroes' viewpoints or topics of discussion.
Previously, the EICC has had the pleasure of hosting Eddie Izzard for an intimate evening during which the comedian read extracts from his new memoir and shared personal family moments and photographs before welcoming questions from the audience. Last year the legendary actress and activist Joanna Lumley came to the EICC as part of her first-ever live tour in 2018, which again gave audiences the opportunity to put questions to the star.
The fandom convention 
When Comic Con was launched in 1970, it had 300 attendees. Now, some 130,000 people descend on the convention in San Diego every July. 
Suffice it to say, fandom conventions are now big business – and they don't just concern comics. According to Eventbrite's 'Brightpaper' Fandom Conventions: Behind the Mask, fandom conventions globally are attracting fans who are heavily invested in tabletop games, movies and television, sci-fi and fantasy, comics and graphic novels, anime and manga, webcomics and horror. They're also welcoming diverse audiences made up almost equally of males and females. Logistics, organisation and on-site management are key factors for success.
More than 5,000 miles from San Diego, Comic Con has now taken place twice in at the EICC. Featuring top-named guests from the world of comic books and science fiction, the convention offers fans the opportunity to learn more about their favourite faces from the world of comics. 
"The EICC couldn't have done enough for everyone at the event," said Founder James Lundy of the first Edinburgh Comic Con at the EICC. "Everything fell into place. In the run-up to the show, you can feel a little apprehensive with it being a new venue for us, but we really hit the ground running."
The circus show
Few spectacles captivate audiences like a circus show – and we like to reckon that even fewer conference centres can say they've hosted one.
In August 2018, Cirque Berserk!, Britain's biggest theatre-circus spectacular, performed at the EICC with a show which celebrated the 250th anniversary of the invention of circus, and featured a jaw-dropping motorcycle globe. The previous summer saw the arrival of the EICC's first major circus performance, Cirkopolis - a staggering blend of circus, theatre and dance which toured 30 different countries. 
Spurred on by Hollywood productions and internationally acclaimed spectaculars like Cirque Berserk!, Cirkopolis and Cirque du Soleil, circus as a worldwide phenomenon is making a comeback. Spectacle isn't just the prerogative of the circus, though – conference and event attendees likewise crave it today. 
The gala dinner 
Like conferences, gala dinners have evolved massively in recent years. They've long been a regular fixture in corporate calendars, but now event organisers and venues are experimenting with different themes, catering options and entertainment ideas. 
The EICC is proud of its roster of gala dinner clients. In 2017, President Barack Obama graced our venue with one of his first major public appearances since leaving the White House and reminded the great and the good of Scottish society that it is the next generation of leaders – from politics, civic life, business and social enterprise – that will shape the future for all of us. The following year Barrack's wife, Michelle, graced our venue too to share a message of empowerment and promise. Back in 2014, we hosted an audience with Sir Richard Branson as part of the Scottish Business Awards. The accompanying dinner was the biggest banquet in Scotland in over 400 years. More recent guests of the same event include Leonardo DiCaprio and George Clooney. 
The festival
Operating in the 'festival city', it comes as no surprise that the EICC has hosted its fair share of festivals over the years. Recent festival highlights include the Edinburgh Christmas Foodies Festival, which we've hosted since 2015, and the Edinburgh TV Festival, one of the most prestigious media events in the UK. 
Festivals were once the envy of conference organisers unsure how to match the same level of spectacle and hype at their own events. Now, however, the two have been combined to huge success, technically and commercially. One of the jewels in the crown of the format is the Turing Fest, which has taken place at the EICC for two years now. For more information on the 'festivalisation of events', click here.
The youth event  
If the Year of Young People 2018 taught us one thing, it is that the ideas of our youth – in Scotland and beyond – have just as much merit, inspiration and share-worthiness as our own – and oftentimes more.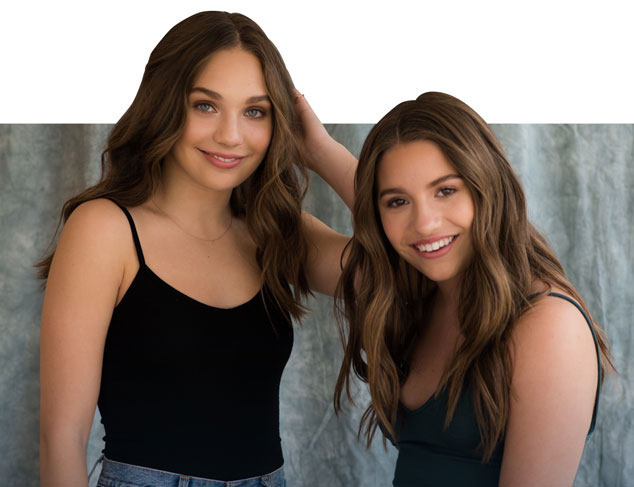 Our industry is reflecting this fact. One of the most significant developments in conferencing today is the rise in events dedicated to young audiences. This year, famed YouTube sibling duo Maddie & Mackenzie (pictured above) brought their 2019 UK tour to the EICC, welcoming all budding and experienced dancers to take part in interactive dance sessions and Q&As. 
Conferences and events dedicated to youth markets are similarly a major focus of the conferencing industry today. We recently hosted the World Youth and Student Travel Conference. It's a conference, but one dedicated to a youth market with a value greater than that of Facebook.