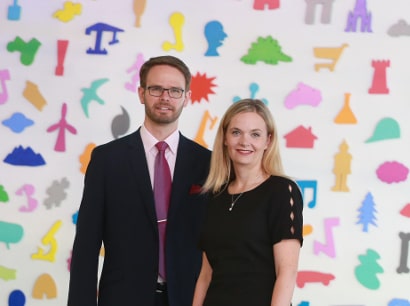 The Edinburgh International Conference Centre (EICC) has boosted its Association team with two senior appointments to reflect an increase in UK and International conferences heading for Scotland's capital. 
Gayle McGuinn is now in place as Senior Associations Business Development Manager, bringing over a decade of Associations experience to the role.  Gayle joins from event production company Speakeasy after previous roles at Conference Partners and In Conference.  Kim Kjaerside joins from Apex Hotels group and takes up the role of Associations Business Development Manager.
The EICC is building on the most prolific year in its 22-year history, having hosted a record number of events and delegates in 2016.  Association business totals over 60 per cent of the EICC's revenues, with more international associations now choosing Edinburgh than ever before.  Last week, the EICC announced the latest of these wins with news that the biennial Pangborn Sensory Symposium is coming to Scotland for the first time in 2019 with projected economic benefit to Edinburgh over around £2.4 million.
Marshall Dallas, Chief Executive of the EICC, said: "We're excited to welcome Gayle and Kim to boost our already strong Associations team.  They both bring first class industry experience and high levels of customer service, which are key characteristics to working at the EICC.  It's encouraging that we are seeing more international associations choosing Edinburgh for their conferences – we have a strong pipeline of business going forward with  a few more association wins soon to be announced."