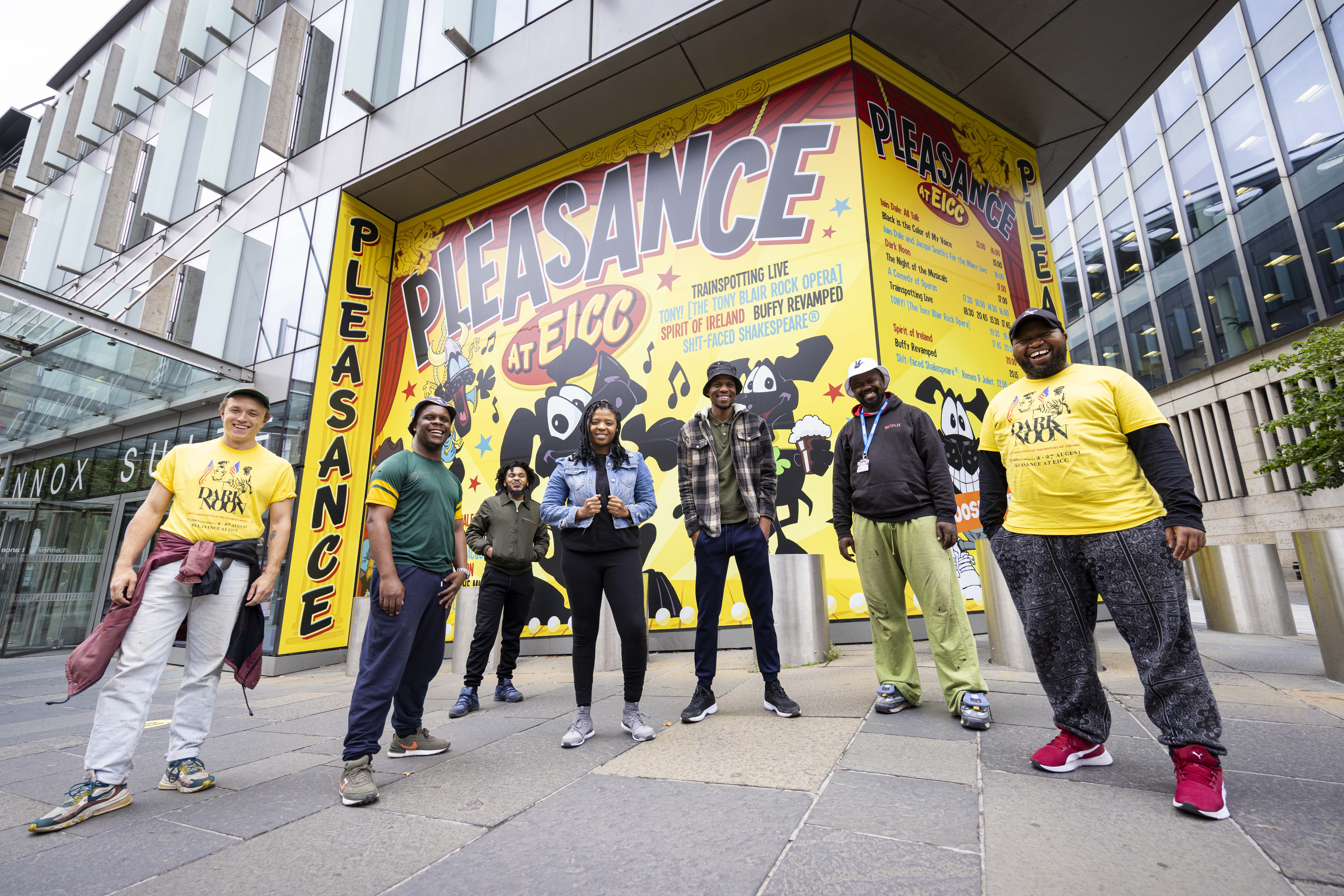 Edinburgh, 4 August 2023
The EICC has opened its doors to the Edinburgh Festival  for the 20th time, with Pleasance at the EICC, Venue 150 of the Edinburgh Festival Fringe, and the Edinburgh TV Festival later in the month among highlights this August.
EICC CEO Marshall Dallas said: "It's brilliant to welcome the Edinburgh Festival Fringe back at the venue this month, and it's incredible to think we have now hosted Festival-related events for two decades.  Arts and culture are absolutely engrained in this city, and we are really proud to be a part of that." 
Following its cancellation in 2020, with a smaller, scaled back Fringe in 2021, the EICC is hosting a full line-up of events in 2023 for the second straight year, with headline act Dark Noon, a drama from award-winning Danish director Tue Biering and co-director Nhlanhla Mahlangu, TONY! [The Tony Blair Rock Opera], Trainspotting Live, and a series of Iain Dale: All Talk events, including with Jeremy Corbyn, Penny Mordaunt, Harriet Harman, and Alex Salmond featuring alongside a number of other shows. 
Leith's, the EICC's food and beverage partner, is providing a variety of street foods and drinks again this year, with a focus on provenance and sustainability. Internationally inspired dishes are crafted with locally sourced ingredients served in packaging by startup company Notpla, who replace plastics with products made from seaweed. The use of Klimato carbon labelling on the menus means that festival goers can compare the carbon consumption of dishes, while drinks are being served in cups from the Event Cup Solutions reusable scheme.   
Marshall Dallas added: "We are always looking at ways to bring more sustainability into our overall offering, and we've been impressed with the Notpla team, a startup who have gained global recognition for their commitment to the sustainable practices and the environment."
The Edinburgh TV Festival runs at the EICC between 22-25 August, with over 2,000 senior leaders and executives from the industry in attendance, with featured talks and sessions including Louis Theroux, who will be delivering The MacTaggart Lecture 2023, and Universal Studio Group chair Pearlena Igbokwe.