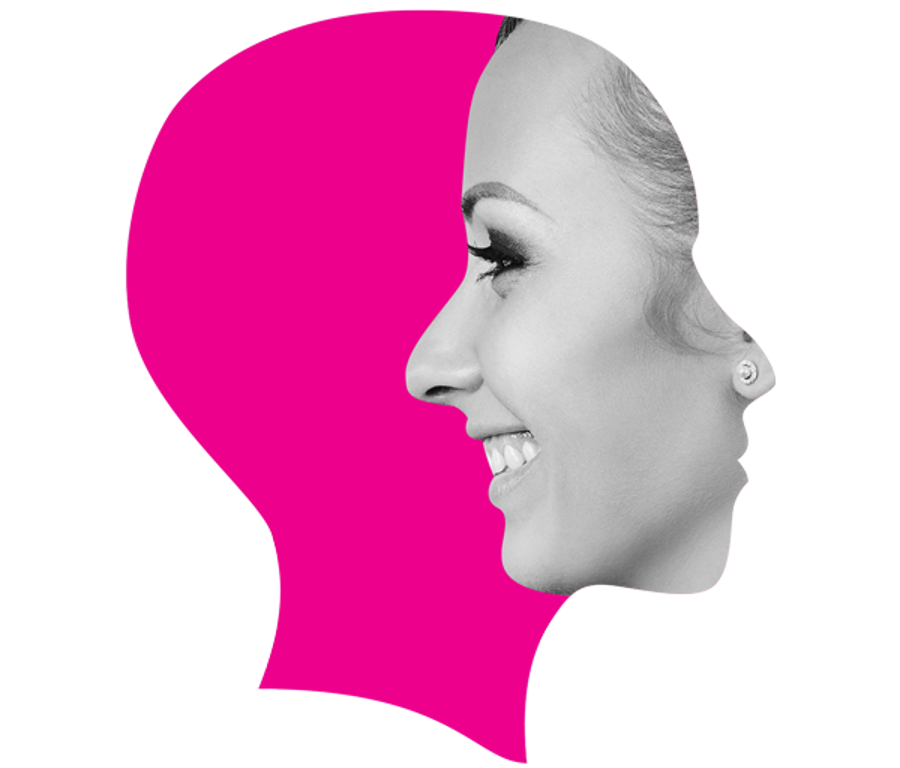 In a world of work where faster is better and technology is bringing us ever-closer together, the concept of gathering together under one roof to share ideas in person might seem a little dated. But is it?
Traditionally, conferences were unrivalled as the place for sharing ideas and learning from others, providing unique opportunities to place our businesses and ourselves on podiums for the purpose of disseminating knowledge internally and hearing from our peers. As a hotbed of creative and productive potential, they had no match.
Then, with the help of YouTube and other media platforms besides, conferencing was made public. Millions today keenly anticipate the live streaming of Apple's renowned events and the annual E3 computer and videogame expo, to name two of the biggest. On the corporate side, increasingly reliable internet-based technology is enabling businesses to communicate internally around the world, sparing them the need to transport employees and stakeholders to a single location at a set time.
The benefits of the internet and technology to conferencing speak for themselves. Brands are reaping massively enhanced visibility. Multinational businesses are working ever more closely and efficiently. Perhaps most importantly (and to paraphrase TED's strapline), ideas worth spreading are being spread, more readily than ever before.
But where does this leave traditional conferencing? We've pulled out five reasons that prove in-person conferencing is more relevant than ever today.
1. The role of conferencing hasn't changed, even if technology has
"The beauty of communication is found in the nuance that's only felt in face-to-face conversations."
Despite the rise of digital conferencing, all conferences share one thing in common: their role. Regardless of format, the role of every conference is to facilitate learning, sharing and inspiration.
Speed is everything in today's world of work, and so digital 'attendance' might make the most sense in terms of logistics and ROI. But there's a reason why the vast majority of conferences which are made digitally-available are, first and foremost, designed and delivered as in-person events. The most influential learning, sharing and inspiration plays out between people, not on a screen.
Email might bring us close, and YouTube and Skype even closer, but still nothing like as close as meeting and interacting in person.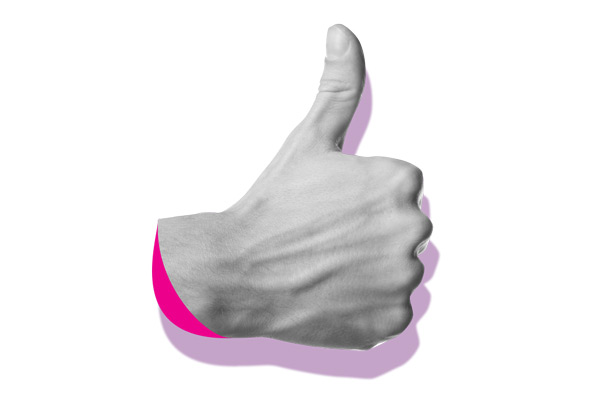 2. Communication begins in person (and that's good news for business)
Research states that 55% of communication is conveyed through nonverbal elements such as facial expressions, gestures and posture, while 38% is conveyed through vocal elements. Actual wording accounts for just 7%. As far as the CEO of humanitarian aid and development charity Linking the World, Mina Chang, is concerned, "The beauty of communication is found in the nuance that's only felt in face-to-face conversations."
In-person meetings foster greater buy-in from staff and stakeholders. They also tend to be more productive – almost 30% more productive.
This should excite business leaders. In-person meetings foster greater buy-in from staff and stakeholders. They also tend to be more productive – almost 30% more productive. According to research cited by marketing software developer HubSpot, remote meetings generate on average 10.43 ideas, while in-person meetings generate an average of 13.36.
As for marketers, the power of conferencing hasn't been lost. In fact, it's more apparent than ever, with a majority of 41% of marketers surveyed for Bizzabo's '2019 Event Marketing Report' stating that events are the most effective marketing channel over digital advertising, email marketing and content marketing. That's a 32% increase since 2017.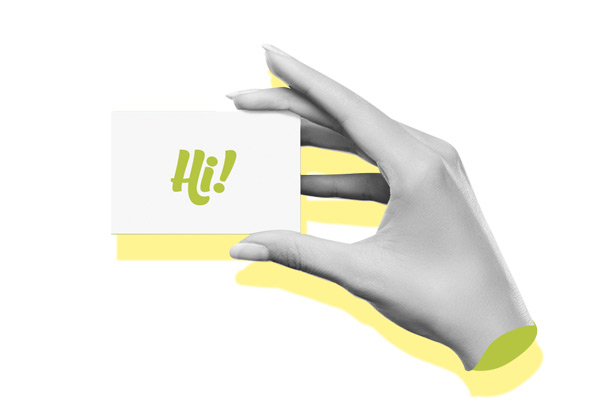 3. In-person conferencing has an exclusive and priceless element
Conference speakers might be included in the ticket price, but networking opportunities aren't. Of course, the primary architecture of a conference (what the speakers bring) is vital, but to focus exclusively on it would be to miss out on what many regard as the most valuable element of conferencing.
We do business with people, not entities. In other words, and like it or not, networking is a crucial aspect of doing business today. Research indicates that successful managers spend 70% more time networking than their less successful counterparts. What's more, according to knowledge networking company Editorial Intelligence, 68% of junior/entry-level professionals value face-to-face networking above online.
Conferences, where dozens of like-minded peers and/or colleagues congregate and actively seek to converse with one another, are the perfect environment for networking and forging relationships. Think of the last one you attended. Was the most memorable person you recall a speaker? Or was it someone you met?
Nearly 100% of people say face-to-face meetings are essential for long-term business relationships.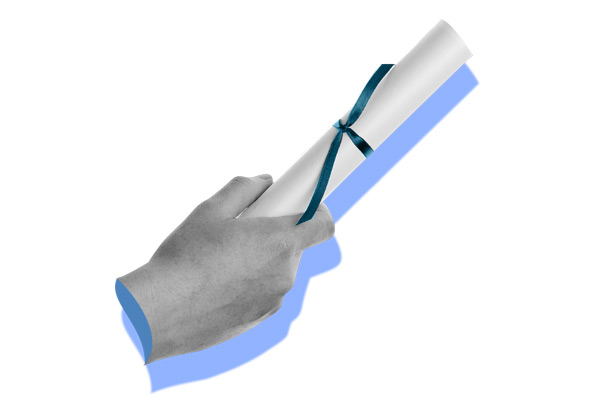 4. Jobs aren't forever, but learning lasts
It's easy to think of personal development as something that happens to you at the desk, but real development only happens when you're out of your office. The best conferences can do for your professional development what travelling can for your personal development.
If you're willing to learn you'll always return from a conference knowing more than you did before you walked in
The fact is, conferences help us develop, whether that's developing our networks, our industry knowledge or our professional skills. What's more, as the Managing Editor of design publication Inside Design, Shayna Hodkin, says, "Good managers want to show you off – to make you better than them. To make you greater than you are today."
It doesn't matter what industry you work in, if you're willing to learn you'll always return from a conference knowing more than you did before you walked in. Business leaders should be actively encouraging that at every opportunity. After all, a business's people are its greatest assets.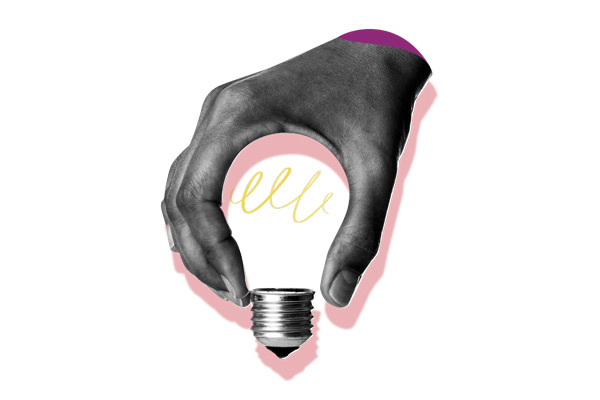 5. In-person conferences are still the ultimate hotbeds of creativity
From an organiser's perspective the creative potential of conferencing isn't always plain to see, especially when priority is given to ensuring successful on-the-day delivery.
Step into the mind of a delegate, though, and the picture changes. In facilitating learning, sharing and inspiration, conferences give people the ability to spark new ideas – ideas that they can take back to their colleagues and their bosses and begin to properly realise.
A survey by IBM of more than 1,500 CEOs showed a consensus that creativity is considered the number one factor for future business success – above management discipline, integrity and vision. Unsurprisingly, many regard creativity as the most important value in their employees.
In his TED Talk 'Can talking to strangers boost creativity?', David Sturt explains how we all have an 'inner circle' – a support group on which we can rely in our professional lives – but that real innovation is driven when we converse with people outside of that circle. That could be a colleague in another section of your business. It could be the leader of another business entirely. It could be the person sitting beside you at the next conference you attend.
An environment to change the world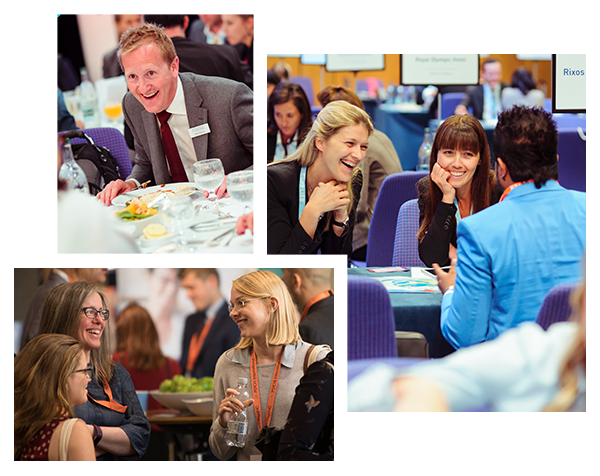 Despite the fact that technology might have made in-person conferencing appear comparatively outmoded, make no mistake: the best in-person conferences are not lectures.
At the EICC, we've seen what can happen when people from across business, industries and the world come together. We take pride in knowing that, within our walls, ideas are being shared that, once outside, could change the world.
Whatever the event, we help organisers work networking into their conferences as an integral part of the process. Our technology, too, is dedicated to making sure our events are as relevant, accessible and impactful as possible.
We've not forgotten the small things either, because often they can make all the difference. Our catering isn't an afterthought; it's food for thought. We take the same approach to sustainability, social opportunity and wellbeing too. From minimising plastic consumption at events to donating delegate bags to charity, we make sure that our environment is a reflection of your ambition.
You bring the people and the ideas. We'll create the environment that'll allow them to change the world.