Speaker Biographies

Kim McAllister
Conference Chair
Kim McAllister is a freelance journalist and communications consultant at Connect. She presents Clever About Cash on BBC Radio Scotland and contributes to a number of BBC shows including Radio 4's Inside Science. She regularly writes for the Herald and other business titles. Since the pandemic hit, Kim has been involved with a wide range of events online, from chairing the three day annual international conference of the British Occupational Hygiene Society to hosting business recovery webinars for the Herald. Her space podcast series "Scotland's Secret Space Race", which she made with the University of Edinburgh, is the no 6 physics podcast in the UK and she is currently working on a special edition.
---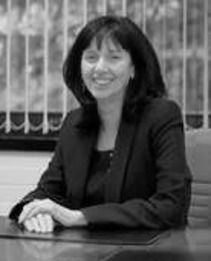 Lorraine McMillan
Chief Executive - East Renfrewshire Council (Chair, Scottish Local Government Digital Partnership)
Lorraine McMillan has been Chief Executive of East Renfrewshire Council since 2008 and acts as the main policy advisor to the Council. She has a particular interest in early years development, corporate parenting, business transformation and is part of the leadership group of the Glasgow City Region.
Lorraine graduated from Glasgow University in Physics in 1982 and she began her career in Barr & Stroud, a Glasgow based technology company. She became a Chartered Physicist, gained an MBA and joined the Scottish Development Agency in 1989 specialising in technology transfer. She then joined Scottish Enterprise Dunbartonshire in 1991, becoming Director of Enterprise in 1996 and the Chief Executive of Scottish Enterprise Renfrewshire in 1999.
As well as her East Renfrewshire Council role, she is the Digital Portfolio holder for SOLACE and chairs the Scottish Local Government Digital Partnership and retains a strong interest in technology. From September 2014 to 2017, Lorraine was a member of the Board of the Scottish Funding Council.
---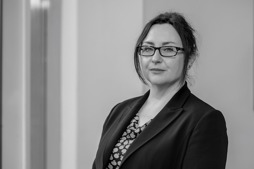 Jane Morrison-Ross
Chief Executive Officer - ScotlandIS
Jane is the CEO of ScotlandIS the industry body and cluster management organisation for the digital and technology industries in Scotland. Working with ScotlandIS, Jane supports the amazing technology industry in Scotland in all it's specialisms from Space and Climate tech, AI, robotics, agri-tech, healthtech and more. 
Jane is passionate about Scotland's opportunity to become a true digital democracy by building a transformational infrastructure through collaborative working. In 2020 Jane has been working on Connecting Scotland (the Scottish Government led digital inclusion programme), and the Digital Nation Challenge in partnership with the Scottish Government's Digital Directorate. 
Jane is a highly experienced technology industry executive, a former digital strategy and transformation specialist with 25 years experience working across the public and private sector. She has a strong track record of working in and with digital companies, in operations and consultancy, holding senior roles in industry, third sector and public sector organisations. 
Jane holds board and advisory positions with the UK Technology Cluster Group, OneDigital, Digital Skills Group Scotland and Engineering Skills Group Scotland, and is Chair of a Scottish Charity.
---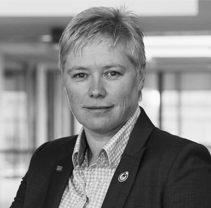 Gillian Docherty
Chief Executive Officer - The Data Lab
Gillian Docherty is Chief Executive of The Data Lab, an innovation centre with a mission to help Scotland maximise value from data and lead the world to a data-powered future through scientific progress, economic prosperity and social good.
The Data Lab helps accelerate the journey to impact by fuelling innovation through collaboration, building skills and talent, and strengthening Scotland's thriving data science community.   Acting as a catalyst, using our expertise, network, funding and platforms to change how Scotland and the world, innovates with data.
Gillian is passionate about the opportunity for using Data to drive economic and social benefits. 
Gillian was appointed an OBE in the Queen's Birthday Honours 2019 for Services to Information Technology and Business.
---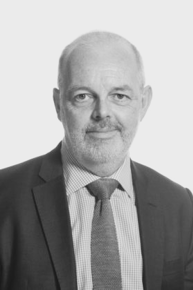 Paul Winstanley
CEO - CENSIS
Paul is an entrepreneurial technologist with a substantial track record for applying innovation in the defence and security sectors spanning academia, government, SMEs and international PLCs.   
Paul's early career was with UK MoD, then with QinetiQ where he held a number of leadership roles including Technical Director of the Sensors and Avionics business and then CEO of QinetiQ Inc. Subsequently, Paul has founded and ran an SME and then was the inaugural Executive Director Innovation and Investment at the UK Defence Solutions Centre.  
Paul's role is to guide CENSIS through to a successful Phase 2 outcome and lay foundations for future sustainability. His business skills include leadership, substantial international P&L experience, capital raising and realising value from technology.   
Paul is married with three teenage children. Easy conversation topics are ice hockey, working cocker spaniels and rusty classic cars.
---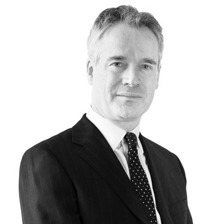 Colin Cook
Digital Director - The Scottish Government
Colin Cook has been Digital Director, Scottish Government since May 2017. His portfolio covers broadband and connectivity, data strategy, digital transformation, Scottish Government's shared IT service delivery and CivTech - Scotland public services business incubator. He previously headed Scottish Government's digital transformation and digital connectivity, economy and participation divisions. Previous roles include Marketing Director at British Army Recruiting introducing an award-winning online recruiting process and both Marketing Director and Service Specification Director of Royal Mail's Core Letters Business. Colin is a trustee of Royal Caledonian Education Trust, a charity supporting maximising potential for children of current and former service personnel. 
---